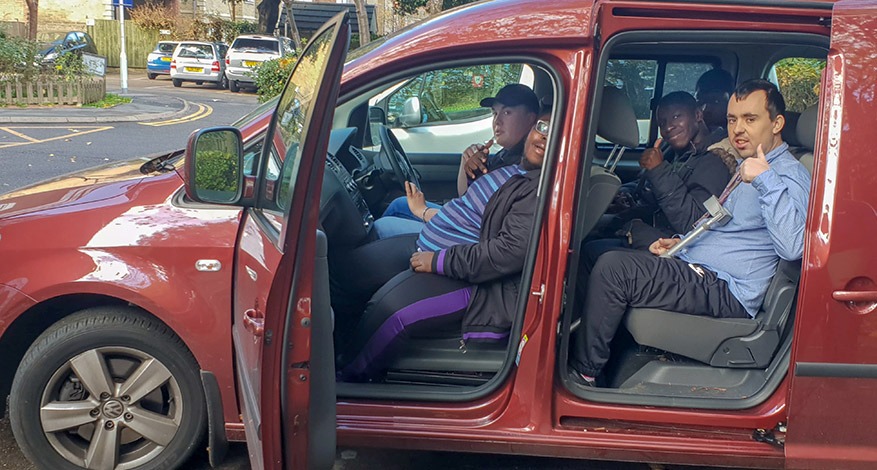 Disability
Lifelong Family Links
Giving transport for children with disabilities
Lifelong Family Links provides short breaks and stimulating outings for children and young people with medium to severe disabilities. These include Autistic Spectrum Disorders, Special Educational Needs and a range of physical and sensory disabilities. They give lifts to 560 young people, enabling them to lead fuller and more stimulating lives.
Our donation of £3,000 helped to purchase a new car for the charity. The car is wheelchair accessible and will transport the young people to social activities, family outings, swim clubs and more.
"It's not fair that these children are socially disadvantaged without access to the same leisure or transport experiences as other young people. We hope that this donation will provide enjoyable experiences for the children in a safe and comfortable environment with professional carers" – Joe Ibrahim, Axis Foundation Trustee
Our Previous Support
In 2012, the Foundation donated £2,500 to Lifelong Family Links'  summer activity programme. The grant covered the cost of mini-bus transport, carer support and sporting activities including swimming, wall-climbing, football and horse riding. These activities are otherwise inaccessible to the children and their families due to the extra support they require.
"The LFL is extremely grateful for the Axis Foundation's support. Without funding, the Summer playscheme for these disabled children simply couldn't happen. Then these young people, especially those with severe autism and severe disabilities, would most likely be sitting at home for the duration of the summer holidays because it is a struggle for their parents to take them out" – Lambeth Family Link's Marva Trenton.
More About Lifelong Family Links
Lifelong Family Links was initially set up in 1982 to support children with disabilities and their parents in the Lambeth area. They now run afterschool clubs, holiday play schemes, a befriending service, an allotment gardening project and a Saturday club for over 200 disabled children/young people.