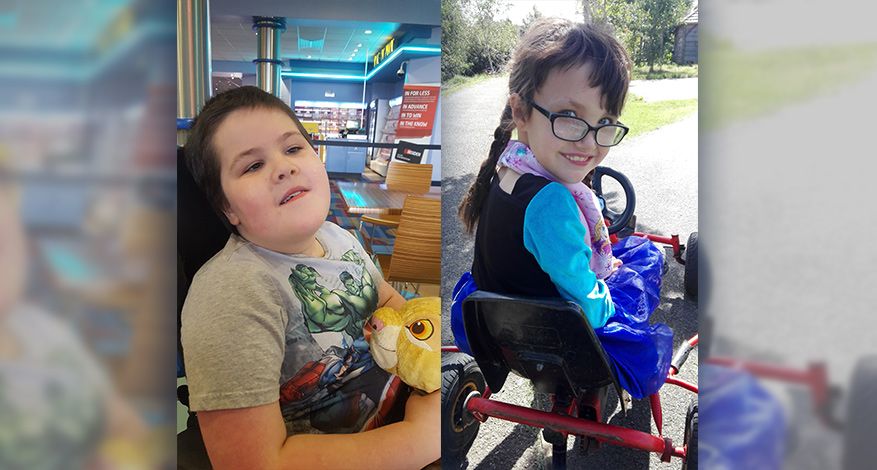 Disability
Newlife Foundation
Improving quality of life for two children by purchasing specialist equipment
Newlife Foundation is the UK's largest charity provider of specialist equipment for children with disabilities and terminal illnesses. In their care areOlivia and Ryan who, at the time of our donation, were both around eight years old.
Olivia has a genetic disorder that affects the nervous system. So, the Foundation donated £2,899 to Newlife towards a specialist bed that will improve her quality of life and provide relief for both herself and her family.
Ryan's disability means he has to be hoisted in and out of his wheelchair whenever he needs to use the bathroom, have a wash or go to bed. There is a ceiling track hoist in his home but Ryan's family were very limited to where they could take him. So, the Axis Foundation donated £1,020 to Newlife towards a portable hoist for Ryan, meaning that they can take him to exciting new places for longer periods.
"We would like to say a huge thank you to the Axis Foundation for their support of Newlife and our family – this will make a big difference. Having a portable hoist that we can put in the boot of the car and take with us wherever we want to go will make a huge difference to Ryan's life. There are endless possibilities. Ryan has never been able to play in a paddling pool in the garden but this summer he will be able to enjoy this simple pleasure. We will be able to be more adventurous about where we go for days out with Ryan and even consider a family holiday" – Ryan's Mum, Victoria