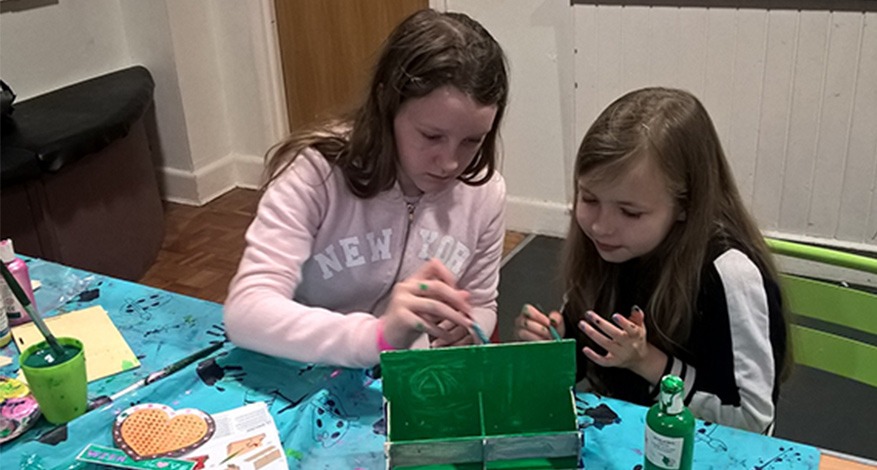 Donations
Newhaven YFC
Craft sessions encourage creativity in young people
The Axis Foundation donated £550 to Newhaven YFC, a youth club in East Sussex that provides children with a safe place to socialise and have fun. The donation funded essential craft materials for their weekly craft sessions which are incredibly popular with the children that attend.
"We are very reliant on grants such as this for extras for the young people so that we can keep them engaged and learning in a fun way. We are very grateful to the Axis Foundation for your generosity  – Sara Alexander, Youth Worker
More About Newhaven YFC
Newhaven YFC aims to engage children in meaningful activities and provide them with a place where they can be creative and interact with their peers. In order to keep the club accessible for all, they only ask for a small contribution of 50p to attend sessions. Newhaven YFC believes that it is important for young people to have access to enriching activities at a low cost as it encourages positive social interaction and allows them to discover new hobbies.
Currently, around 40 young people attend the weekly activities, which range from sports, cooking, crafts sessions and games. These activities give children something fun to look forward to while keeping them out of trouble. Furthermore, children are encouraged to communicate with staff about how they're feeling and discuss issues that may be bothering them.