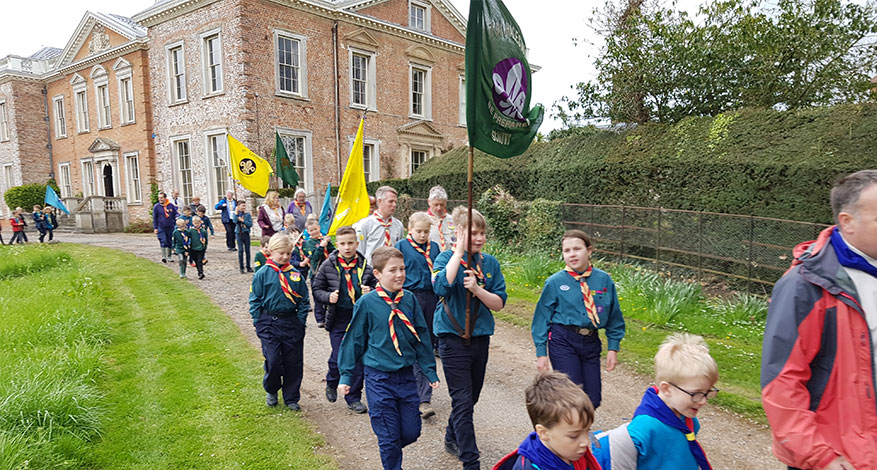 Community
First Halesworth Scout Group
Refurbishing Scout Hall for young Scouts
The 70 members of the Suffolk based First Halesworth Scout Group, children and young people aged 6-25, learn many life skills, an appreciation of nature and respect for the world around them.
The Axis Foundation donated £5,000 to help refurbish their Scout Hall. The improvements include replacing the corrugated flat roof – as the kitchen, toilet and kitchen areas are greatly damaged by leaks – fully refurbishing the toilet and cloakroom facilities and replacing rotting flooring.
"The refurbishment to our scout hut will benefit both existing members and future members, greatly improving the time spent in the HQ by members and leaders… The improvements may also enable us to let the hall to other organizations which would give us a small income" – Nigel Busby, Project Manager at First Halesworth Scout Group
More About First Halesworth Scout Group
First Halesworth Scout Group engages in activities including climbing, camping, first aid, Duke of Edinburgh's awards, archery and air rifle shooting, hiking, canoeing, kayaking, hill walking, international travel, to name but a few. The Scout Group has 70 members in total, all of whom are young people from Halesworth and the surrounding villages.
Seventeen leaders and helpers lead and support the group and all its community activities – they are all volunteers. Some of the current leaders were members of the Scout Group when they were young.
In other news, the Axis Foundation is celebrating its 10th Birthday of donations this year. Share the good news #10YrsGiving