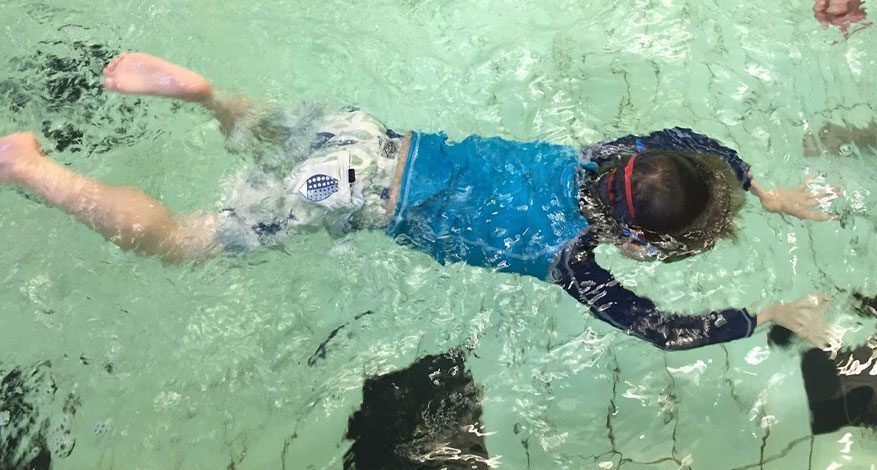 Disability
Level Water
£1,250 helps Level Water teachers carry long-term benefits of swimming to children with disabilities
Level Water trains swimming teachers to deliver specialist swimming lessons for children with disabilities. And, once they have learnt to swim, children can move to mainstream swimming lessons where Level Water teachers will carry on supporting them.
Therefore children with disabilities can continue to swim without barriers for the rest of their lives. And so they gain the long term benefits of mobility, raised self-esteem and greater resilience that swimming brings them too.
Our donation of £1250 to Level Water will fund Teacher Training Workshops in Shoreham, Haywards Heath and Burgess Hill in Sussex; and in Tonbridge and Dover in Kent.
"It's great to be working with the Axis Foundation in Sussex and Kent… you are helping us to provide thousands of one-to-one lessons for children who otherwise may never learn to swim. After a year with the swimming pools shut, the children we support are excited to improve their swimming and to learn new skills both in the pool and out" – Ian Thwaites, CEO, Level Water
More about Level Water
Level Water, based in Tunbridge Wells, Kent, supports children with disabilities to access a lifetime of sport, to develop physical skills, become socially included and build self-esteem and resilience. Specifically, Level Water provides specialist one-to-one swimming lessons for children aged 4-11 with physical or sensory disabilities. A qualified Level Two teacher delivers each lesson socially distanced. More here