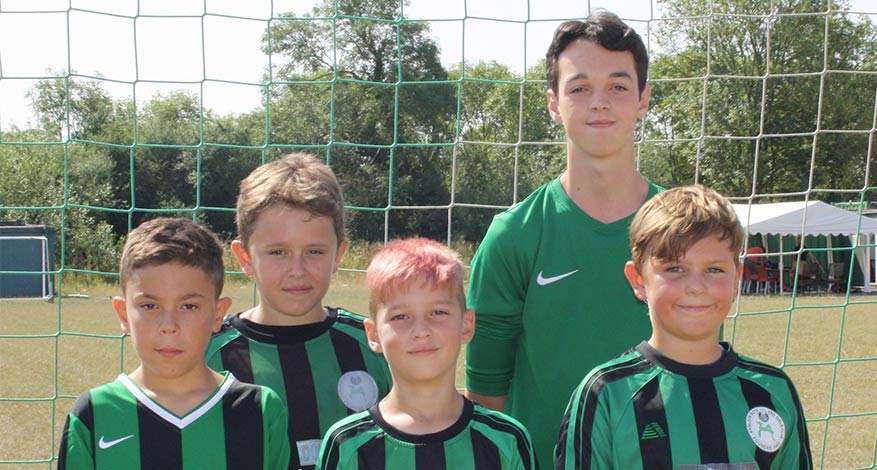 Donations
Basildon Boys and Girls Club
Youth Football Club receives game-changing grant
Basildon Boys and Girls Club is a registered charity that provides football coaching and training for children from 7 to 18 years of age with a free Mini Kicker Club for 4-7-year olds. They provide support for children from disadvantaged backgrounds. The Essex-based youth football club is a key player in the local community, keeping kids active and helping them to chase their footballing dreams.
Our donation of £1,500 will pay for the youth football club's new kit, footballs and essential training apparatus enabling the kids to play the beautiful game with equipment that's fit for champions.
"All children should be given the opportunity to play sport, it gives them something to focus on and they love meeting up with their friends each week and being part of a team.
"I have been with the Club for over 25 years and it has been great watching the players progress over time. The younger ones in particular are really positive and just love football so much" – Matthew Bacon, Club Chairman
More About Basildon Boys and Girls Club
Formed in 1963, Basildon Boys and Girls Club has been providing coaching to young footballers for over 50 years, developing sporting skills of several generations of children.
In the Essex County FA Awards 2018 the club enjoyed double success – with their Club Secretary & Welfare Officer winning Volunteer of the Year and the Under 15's winning the Fair Play Award. The Club has introduced Youth Ambassadors this season, empowering players within the teams to be the voice of the youth at the club, to help the committee shape the future of the club by providing feedback.
The youth football club prides itself on creating a fun and friendly environment for youngsters to play football, but it's about much more than just kicking a ball around. Respect, fair play and inclusion are at the heart of everything they do. The club's coaches help children from disadvantaged backgrounds to build confidence, motivation and stimulate their minds as they progress into adulthood.