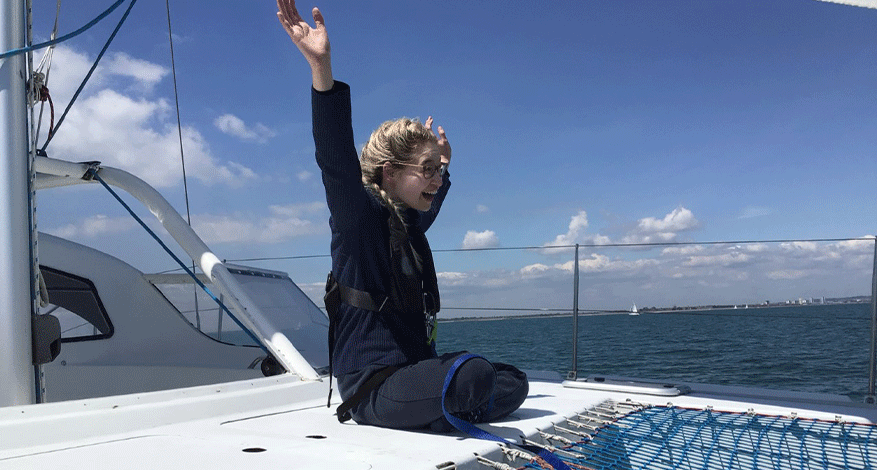 Disability
Disabled Sailors Association (DSA)
We help more disabled people enjoy sailing
The Axis Foundation's £10,000 helps Disabled Sailors Association (DSA) purchase new state-of-the-art dinghy so that more disabled people can enjoy sailing. We will be christening our specially-designed dinghy when she is built and ready to launch!
"We are very grateful to the Axis Foundation for their very generous grant, enabling us to build another innovative dinghy to replace and increase our fleet. Thanks to the generosity of charitable foundations like the Axis Foundation we have now funded seventeen new dinghies that cannot capsize or sink, due to their unique foam-filled hulls" – Mike Wood MBE, Chairman and Founder
Mike continues: "Some will be sailed on the Solent by disabled people with every disability, along with their carers and family members. Others will be loaned out to families with a disabled member, who can make use of them but would be unable to afford to purchase their own dinghies. The dinghies also help young disabled people to achieve Royal Yacht Association qualifications."
More about Disabled Sailors Association
Unique in the sailing world the Disabled Sailors Association (DSA) helps disabled people enjoy the benefits of sailing in a unique fleet of specially-designed yachts and dinghies.
25 years of research and development have enabled them to innovate a state-of-the-art dinghy design, which caters for all disabilities and is equally appealing to able-bodied carers and family members.
Over 40,000 people have sailed the yachts since the charity was founded in 1993. So the DSA needs to replace craft to maintain safety compliance and increase their fleet so even more disabled people can enjoy the sport of sailing.
The charity sails from Port Solent Marina Office, Lock Approach, Portsmouth.
There is more about DSA here.