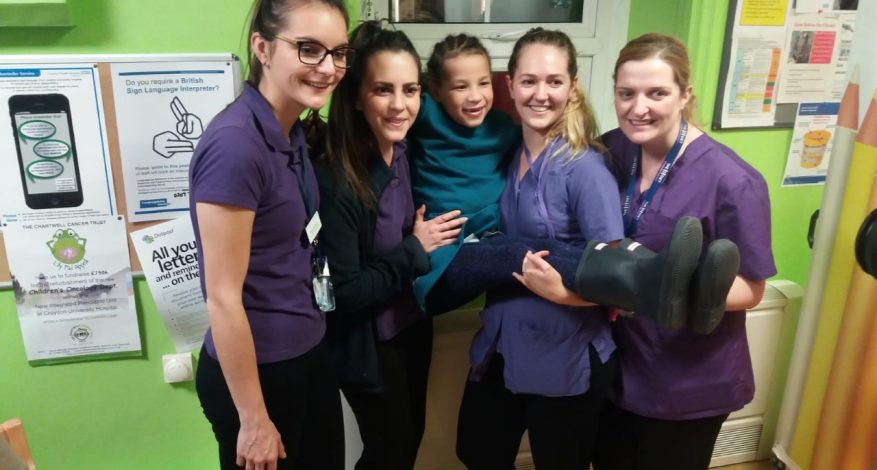 Care
The Chartwell Children's Cancer Trust
We help develop new app for cancer patients
The Axis Foundation donated £10,000 to help The Chartwell Children's Cancer Trust develop a brand-new app, the first of its kind in the UK, designed and created to help young cancer patients, families and clinical care teams.
'As a charity we a have a tireless commitment to the oncology communities we serve. This technology-driven healthcare solution represents a hugely exciting step forward in how cancer patients and families are supported. We are delighted that the Axis Foundation shares our values and has invested in the development of this innovative app which is set to make a huge impact across the country. I would like to share heart-felt thanks on behalf of the team at the Trust and the beneficiaries of this project" – Michael Douglas, Charity founder and Trustee
"The commencement of the development phase would not have been possible without your support and the
process is yielding fantastic results working in collaboration with patients, families, technology and clinical
specialists. We are so grateful to work with like-minded funders such as yourselves who share our commitment to
this cause" – Natalie Reilly, Trustee
Our App will include:
• Clinical information about specific cancer diagnoses, treatment, procedures
• Explanations about clinical care teams/ surroundings
• Practical tips, advice, do's and don'ts for caring for young patients
• Real life testimonials from children/ families
• Links to physical/ digital support groups, charities, organisations
• Research opportunities, clinical trials, funding
Aggregating critical up-to-date clinical information the app gives young cancer patients, families and clinical care teams access to comprehensive, high quality, evidence-based education resources direct to a phone or tablet.
It will assist families with decision-making, advance preparation for treatment, orientation around processes and care pathways and connection to support networks and resources within and beyond the NHS.
The team creating the app comprises experts in technology and software development, clinical care and Childhood Cancer Research, educational content creators, videographers and animators all working in close collaboration with hospital Trusts and Children's Cancer Research specialists.
More about The Chartwell Children's Cancer Trust
The Chartwell Children's Cancer Trust supports Paediatric Oncology communities and local Cancer and Leukaemia services across London and the South East. They work in collaboration with the NHS from Princess Royal University Hospital, Queen Elizabeth Hospital Woolwich to King's College Hospital, Guy's Hospital and Croydon University Hospital to make vital improvements to patient care. Their goal is to allay information overwhelm, alleviate stress and feelings of isolation, optimise patient experience and improve health outcomes for patients. There's more here