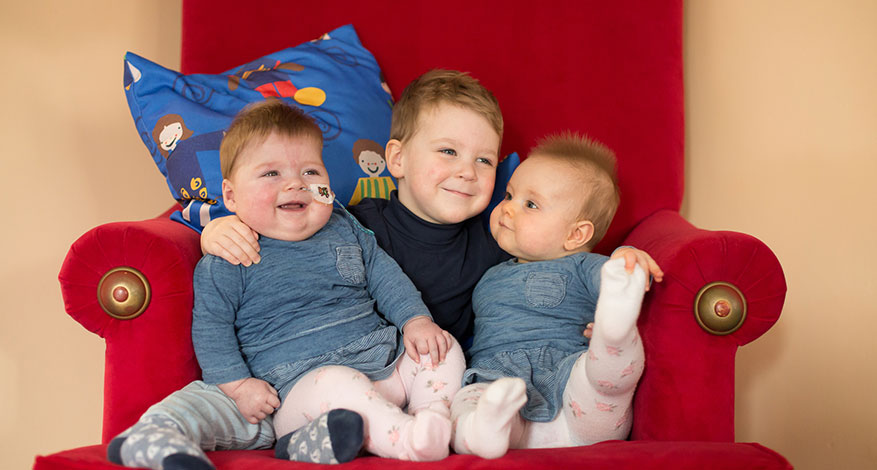 Demelza
Demelza granted £75,000 in 2015 for specialist nurse care
Charity partner receives a donation to fund more specialist care nurses.
The Axis Foundation has handed over £75,000 to the Demelza Children's Hospice, a Kent-based children's charity, after another year (2015) of employee fundraising and corporate donations, bringing the total amount given to the hospice through the Foundation to £250,000.
Fundraising activities have included Skydives, bake sales, participating in Demelza's 'Go Dotty' week, an annual charity ball and other fun things organised by Axis' people. Demelza Children's Hospice, which operates in the South East area, provides care for the terminally-ill children to ease discomfort and provide support for children and their families.
Axis and the Axis Foundation adopted the hospice as their charity partner out of appreciation for their essential work with children and teenagers who, in most cases, make it to adulthood. Axis regularly challenges its people to raise money for their 'Adopt a Nurse' campaign in which the money raised helps to fund Demelza's specialist care nurses' annual salaries.
The Axis Foundation was established in 2008 and started donating in 2009 – Demelza was one of the Foundation's first recipients. But Axis has been supporting the charity for a number of years prior to that (since 2004) and the total amount given, including money before the formation of the Axis Foundation, stands at over £500,000.
Ryan Campbell, Chief Executive of Demelza Children's Hospice, gave his thanks to Axis: "Thank you for the incredible amount of £75,000 that Axis has raised for Demelza over the past year. Axis has really taken Demelza to its heart and has been fundraising for the charity over the last 11 years.

"The outstanding amount you have raised to date has meant that Demelza has been able to pay 13 specialist care nurses' salaries, allowing us to provide the highest quality care possible to all of the children, young people and their families that need support across the South East. Demelza is only able to achieve this thanks to the support of our wonderful staff and volunteers and the amazing donations from organisations like Axis."