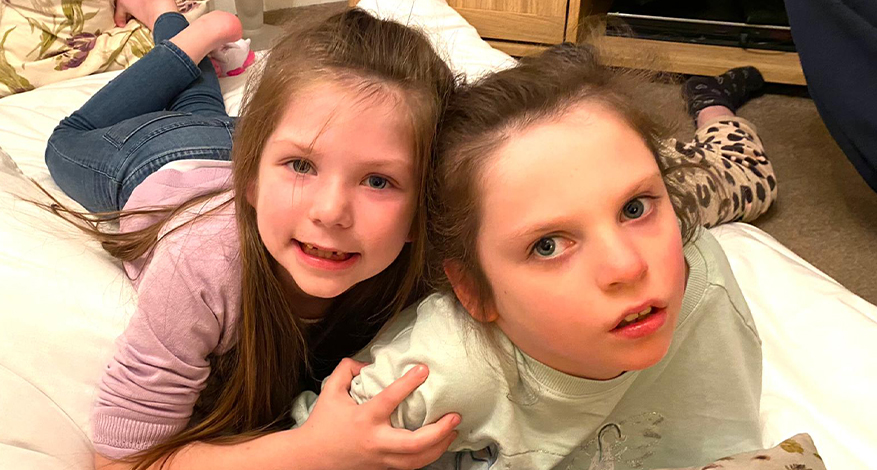 Disability
New Garden for Little Isabella
Foundation makes garden accessible for Little Isabella
Little Isabella was diagnosed with a severe brain malformation when she was just three months old.Axis Resident Liaison Manager Cathy Weedon, who asked the Axis Foundation for help told us:
"Isabella loves to feel the wind blowing, it's one of the things that makes her smile the biggest. For her to simply enjoy the sunshine in a lovely finished garden would be a miracle."
And we were delighted to support Cathy's application to remodel the family garden so that Isabella can enjoy her outside space. The Axis Foundation and supply chain partner City Plumbing Community Fund donated £6,550 to remodel Isabella's family garden. Axis people in our Sittingbourne office will use their volunteering days to do the work.
Isabella's story
Isabella was born in November 2013. Her family noticed soon after that she never cried or expressed emotions. They were deeply concerned despite being reassured by doctors that she was just a 'good baby'. After suffering seizures, and in obvious pain, Isabella went to  Evelina Children's Hospital for tests and urgent medical care.
Here she was diagnosed with a severe brain malformation called 'subcortical band heteretopia' which meant that she would not progress beyond her baby years. Her physical disabilities would be life-altering.
The family moved to a new home to accommodate caring for Isabella. They proceeded to make adaptations including levelling downstairs floors and the garden, adding a small extension and making all the rooms wheelchair accessible. And as Isabella grew and became heavier. they moved to a bungalow. But Isabella needed hoists, an adapted bath and bed, wider doorways and a ramp up to the front door to list just a few adaptations.
Local authority grants would not cover the entire costs and shortage of labour and COVID-19 meant severe delays and rises in costs. Isabella's Nanna even sold her own home to fund the work.
Their main wish was that Isabella would be able to enjoy the garden  But the garden space and driveway were tiered and unsuitable for manoeuvring Isabella's wheelchair. We are especially delighted that our donation will help Isabella enjoy her outside space which our volunteers will create.