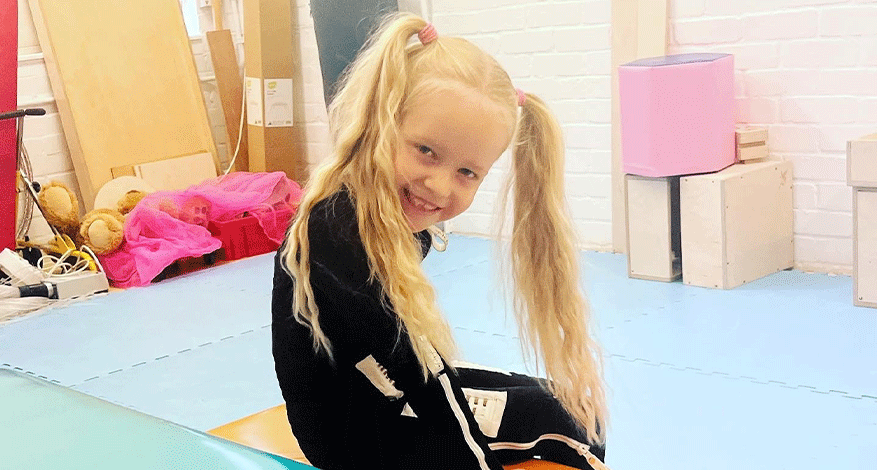 Care
Mollie's story
Helping care for a small child with Ataxia Telangiectasia (Louis-Bar syndrome)
Little Mollie has Ataxia Telangiectasia, a devastating, rare, inherited childhood neurological disorder. It affects the part of the brain that controls motor movement and speech.
The disease is also known as disease Louis-Bar syndrome. It is complex and additionally affects the lungs and immune system as well as causing sensitivity to radiation and increased risk of cancers.
It is also progressive and there is no cure. Decline starts increasing from age of five and little Mollie has recently turned six. It is most likely that is she will need a wheelchair by the age of 10.
Moved by the plight of Mollie, the Trustees of the Axis Foundation agreed to a donation of £11,133. This will purchase her a Mollii suit (designed to relax muscles through neurostimulation), a Gallileo vibration board (to help with muscle tone) and also some specialist physiotherapy.
Emily Barker, Mollie's mother, said: "Thank you so much for your email – we are over the moon that Mollie's application was successful and so grateful she will now have access to a Mollii suit and Galileo board along with the specialist therapy.

"Our little girl deserves the best opportunities and chance in life so thank you so much for helping to make this happen – it really means the world to us."

"We realise that right now without a treatment available the best options for Mollie are to support her strength and abilities with specialist therapies. We are therefore currently planning a Mollie's Miracle Family Funday in August – this will be to raise money directly for Mollie to take part in extra therapies such as horse-riding therapies and hydrotherapy to ensure we are doing all we can to keep her muscles strong and help fight the symptoms of this devastating disease."
Molllie's parents run Mollies Miracle, with support of friends and family, raising funds to research into Ataxia Telangiectasia. More information here
You can donate to Mollie's Just Giving page here
Mollie's Miracle Family Funday, Cliffe Woods Primary School, View Road, Kent ME3 8UJ – 12-4pm, Sunday 6 August