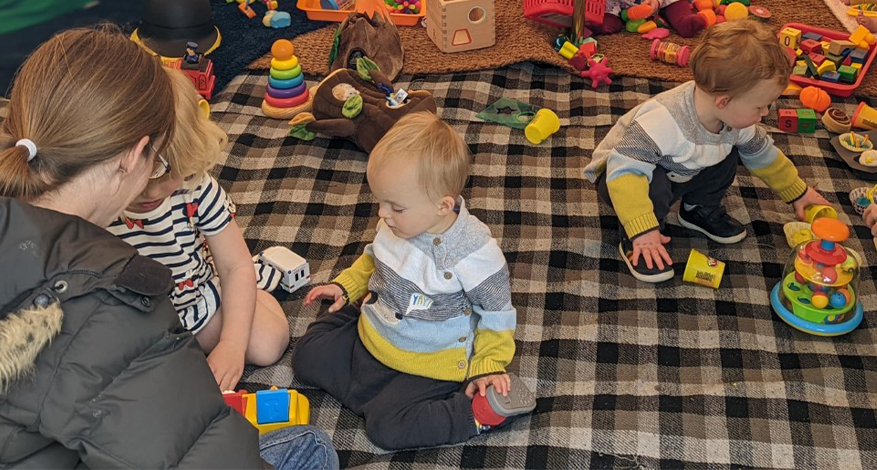 Care
Sea Change Trust
We support Early Years' Project
The Sea Change Trust offers psychological support to infants, children, young people and their parents and carers, regardless of financial means, background or status.
The Axis Foundation has donated £3,000 towards the cost of purchasing items for their Early Years' Project including: an additional bell tent and porch, a heater, camping chairs, arts and crafts materials, toys and sensory equipment, a ball pit, windbreakers, blankets, cushions and beanbags, banners, and a tablet to record feedback.
'We'd like to thank the Axis foundation for their kind donation to our Early Years Project for equipment and very importantly, a new Bell Tent! At a time when services for young families are diminishing and cuts in public transport make accessing support more and more difficult in our rural county, we are delighted that this will help us take our drop-in sessions to more communities. Numbers at the drop-ins are growing and being able to buy a bigger tent will help us all be well ventilated and covid-safe while spending time together. Many, many thanks from all our therapists, parents, and babies' –  Tess Bailey-Sayer, CEO, The Sea Change Trust.
More About Sea Change Trust
Based in Shropshire, The Sea Change Trust comprises a team of child specialists, experienced in the NHS Child and Adolescent Mental Health Services across the West Midlands and in other settings. They particularly want to address and redress the absence of specialist services in rural areas. The charity offers group and one to one support addressing loneliness and bereavement, anxiety and emotional and mental ill-health. Their careful referral process works in partnership with other charities and service providers. They work with young refugees and asylum seekers, with new parents and those with young children and with schools and other partner organisations, to support children, young people, parents, and teachers.
The Early Years Project provides safe and non-judgmental drop-in sessions run by qualified therapists, where pre-school children, parents and carers can share their experiences. The Sea Change Trust intends to deliver more sessions and support more families, particularly focusing on areas of social deprivation and rural isolation.
More about their work here