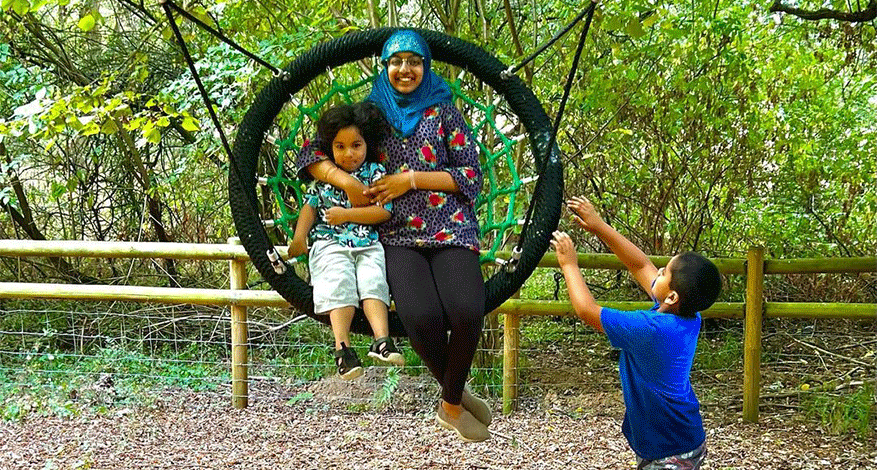 Disability
The Woodland Centre Trust (Camp Mohawk)
Providing work experience for children with cognitive and physical disabilities
Through Camp Mohawk, The Woodland Centre Trust offers secure, supportive and stimulating woodland space to over 1,000 children and young people with a wide range of cognitive and physical disabilities every year.
The Trustees of the Axis Foundation awarded a grant of a grant of £5,000 to The Woodland Centre Trust towards a small cafe/ tuck shop for their " Working Together" work experience project at Camp Mohawk.
"On behalf of the Trustees and management team of Camp Mohawk I'd like to offer our sincere thanks to the Axis Foundation for your support for children and young people with special needs… The addition of a cafe is going to provide fantastic work experience opportunities for our young people and this fantastic new provision will be beneficial to all our families attending. Many of our children and their famiies have experienced extreme isolation and exclusion during the pandemic. They will benefit tremendously from the inclusive play, social interaction, learning opportunities and support that Camp Mohawk provides" – Charlotte Webb, Fundraising Manager
More about Working Together
For some young people with cognitive and physical disabilities, finding work experience that meets their needs is very difficult so Camp Mohawk creates structured opportunities within its familiar environment. For the first stage of this project they propose to provide customer service work experience by creating a small cafe/tuck shop on site to serve the needs of visitors. The Trustees of the Axis Foundation were delighted to support this project.
More about The Woodland Centre Trust (Camp Mohawk)
Based in Berkshire, The Woodland Centre Trust supports children, young people and families affected by a variety of diagnosed conditions including Autistic Spectrum Conditions (ASC), Downs Syndrome, sight and/or hearing impairments, cerebral palsy, brain injury, genetic disorders and various other life-limiting inherited, acquired or medical conditions. Whilst the majority of visitors come from  Oxfordshire, Berkshire, Buckinghamshire, Hampshire and West London, the service is open to all who might benefit from the experience. Schemes include Family Support, Short Breaks, Shared Play and Open Sessions.
In addition, the centre provides:
facilities which stimulate co-ordination, communication, socialisation and imagination
educational and recreational projects that help equip young people with special needs for eventual independent living
support network for young carers whose siblings have special needs
support for whole families affected by special needs to reduces stress and isolation and improve quality of life
a superb venue for local voluntary disability support groups, special schools and care centres.
There's more here