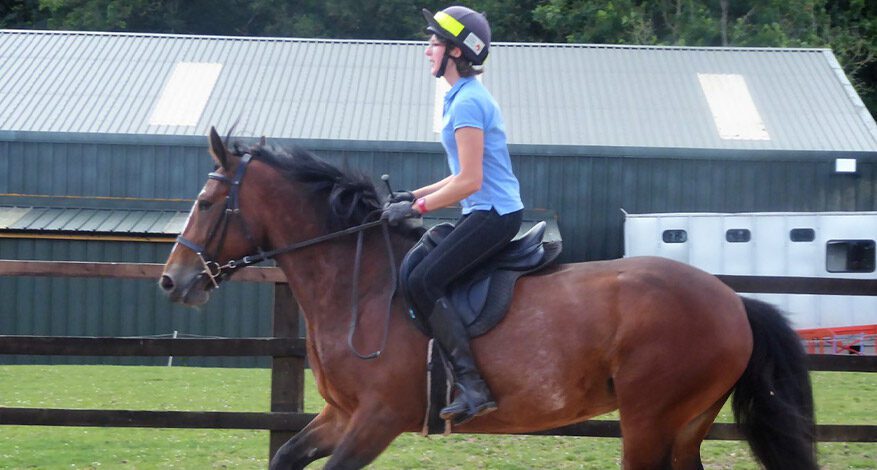 Disability
Barrow Farm
Riding for adults and children with disabilities
Barrow Farm offers subsidised riding, including to those with limited means, bringing fitness, fulfilment, friendship and fun to adults and children with disabilities.
The Axis Foundation's donation of £5,500 went towards purchasing a new pony, Milly, who can offer riding and driving experiences to at least five more people every week.
Dr Karen Lehner, Vice Chairman of the Trustees, said: "We are truly indebted to the Axis Foundation enabling us to help more disabled children and adults. Milly has settled in well and has already started her work with  our disabled riders.

"We are very pleased to have a few riders back now [the centre closed during COVID-19 lockdown]. It's such a pleasure to see the smiles on their faces as they return to meet their beloved favourite pony."
One mother said after her daughter's first visit back:
"Thank you for today 'A' so enjoyed being back at Barrow Farm.  She was so keen and relaxed to go and be with you all.  Your organisation of the session is brilliant and made me relax  – I was nervous myself having not been out in the world but I enjoyed the session as much as 'A' did!!! ' A' very chatty about her session on the way home and been telling dad all about it.  Many thanks to you, Sally and Claire for doing this. Obviously my next question is can we please have another session when it's available?"
More about Barrow Farm
Every week 130 riders and 11 carriage drivers with a range of difficulties enjoy the riding at this specialist centre in Essex where 13 horses and ponies, along with four paid coaches and over 80 volunteers offer support in a safe environment.
The father of one driver described his daughter's riding session as  "the highlight of her week" while his daughter added " I am constantly striving to improve. It's something new that I haven't done before; I learn something new every time. Having a hobby outside of my work life distracts me from work and helps with stress."
Barrow Farm loves welcoming new visitors  – find out more here.