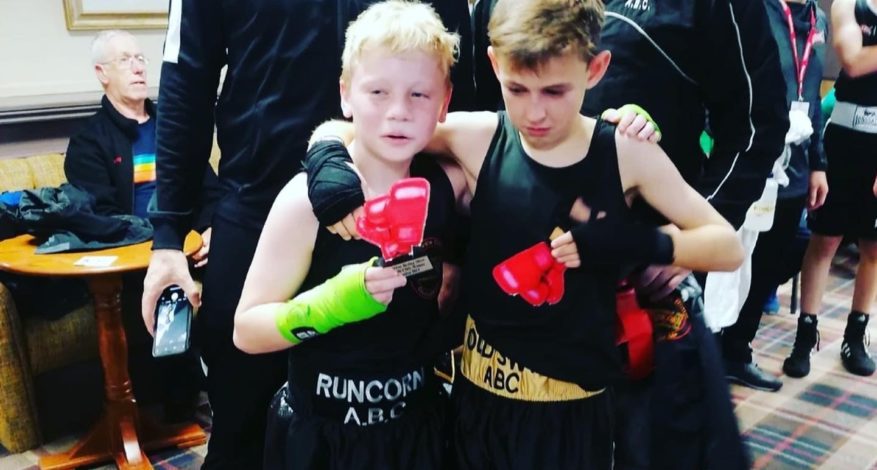 Donations
Runcorn Amateur Boxing Club
Giving disadvantaged youngsters a fighting chance through boxing training
Runcorn Amateur Boxing Club, open for nearly 100 years, is a haven for vulnerable youngsters in Cheshire. The Axis Foundation's £5,000 donation bought new boxing equipment to improve the gym's facilities. The new boxing equipment makes the club an even more attractive prospect for disadvantaged individuals.
Runcorn's Head Coach, Darren, said "I'd like to thank Axis on behalf of everyone at the club, as well as personally. It's great to find like-minded people with the same goal to improve the mindset of Runcorn's kids on this issue and to help us help them. Again, thank you."
More about Runcorn Amateur Boxing Club
Runcorn is in the top 5% of deprived areas nationally, so the boxing club is a place for young adults to engage in meaningful activities, away from negative influences like knife crime. It's an important part of the community that helps children and young adults thrive, as well as exercise.
Preserving the facilities and maintaining equipment is an important part of keeping Runcorn open. Their fully-licensed community boxing club has over 100 members but is always welcoming newcomers. Their Knife Down Glove Up campaign plays a vital part in educating people about the dangers of knife crime. It will reach their immediate members as well as filter through parents to other families in the wider community.
Volunteer coaches make sure mentoring is aligned to the most vulnerable, helping youngsters develop both physically and mentally. The new gym equipment includes a boxing ring, which adds to the clubs great facilities. Runcorn welcomes children aged seven upwards, providing opportunities that could change lives and a space based on equal opportunities.