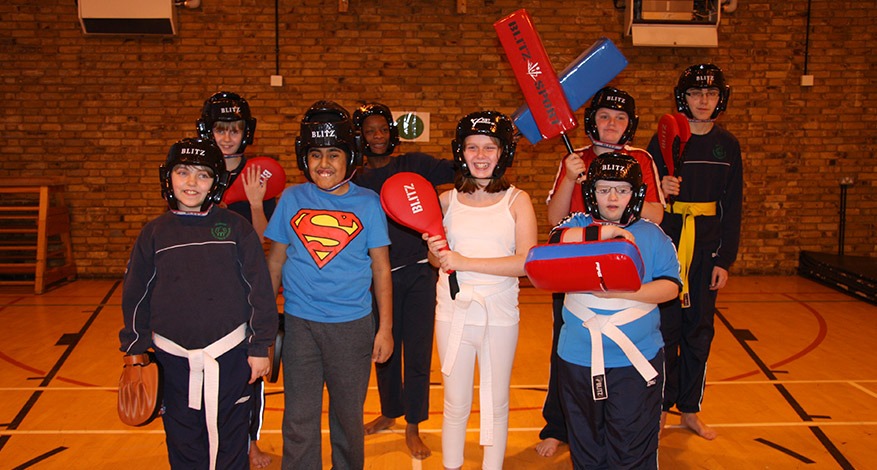 Donations
Woodside School
Help for children with autism and learning difficulties
Woodside School in Bexley supports 215 children with Autism and learning difficulties. A donation of £2,700 from the Axis Foundation has enabled the school to launch two new extra-curricular clubs; an art club and a Tae Kwando club. Both after-school activities will provide an outlet for children to express their energy and creativity and encourage them to build new friendships with their peers.
The school approached the Axis Foundation after their Government funding was cancelled, removing their ability to provide engaging extracurricular activities.
"In addition to the challenges our pupils face with their disabilities, most come from families deemed as financially disadvantaged, which adds additional barriers to them accessing activities outside of school." Audrey Chamberlain Head Teacher, Woodside School
Both clubs have enjoyed excellent attendance and feedback from the school is that the classes have been well received by the children, and the students who attend regularly have shown improvement in behaviour.
"Both the Art and Tae Kwando after school clubs have now started and the children are enthusiastic and very keen to take part. We used the donation given by the Axis Foundation to buy IT equipment for the art club and safety equipment for the Tae Kwando club which has helped massively.The children are very much enjoying the two new clubs and we couldn't have done this without the help of The Axis Foundation. Thank you from everyone at Woodside School." Audrey Chamberlain