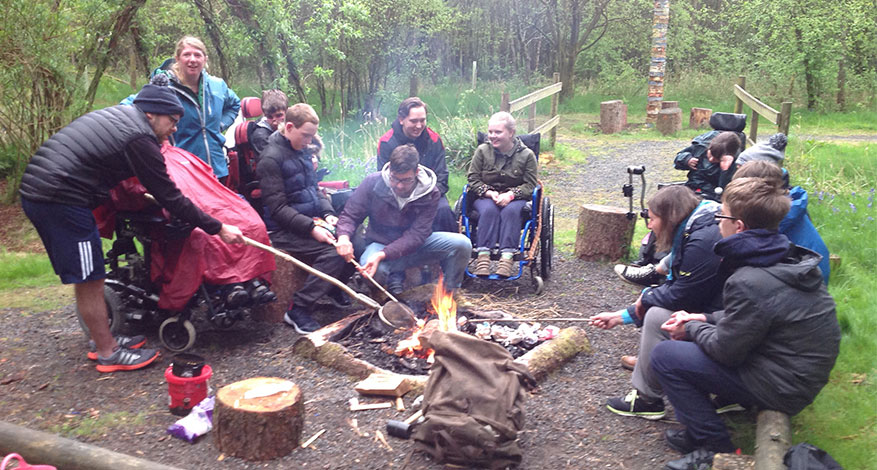 Disability
Lonsdale School
Special wheelchair help physically and neurologically impaired children achieve Duke of Edinburgh Award
Our award of £2,805 to Lonsdale School funded a new RGK All Terrain wheelchair which enabled 20 physically and neurologically impaired children pupils to complete their Duke of Edinburgh Expedition award.
The pupils, with the aid of the all-terrain wheelchair, were able to complete the award, walking, camping and enjoying the exercise and the great outdoors. Without the wheelchair, none of this would have been possible.
And, whilst it was invaluable in helping pupils complete their incredible adventure, the new specialist wheelchair will have long-term benefits for future pupils at the school too.
"The Duke of Edinburgh Expedition created lasting memories and for that we're incredibly grateful. The equipment provided by the Axis Foundation will also benefit all our current and future students. It will give them the opportunity to be involved in a rewarding activity that they may otherwise not have been able to complete. We also took the All Terrain Wheelchair on our recent trip to Andorra for a week's SitSki. The wheelchair was absolutely perfect for the conditions we were faced with and the donation was very gratefully received. Thank you" –  Sheena Harley, LSA 
More  About Lonsdale School
Lonsdale School caters for physically and neurologically impaired children It is based in Hertfordshire with around 90 pupils aged between 3 and 18 years. Here their motto is 'Learning for Life" and they believe that pupils should enjoy being inside and outside of school: they participate in the Duke of Edinburgh Award scheme expedition to help pupils develop new skills outside the classroom.