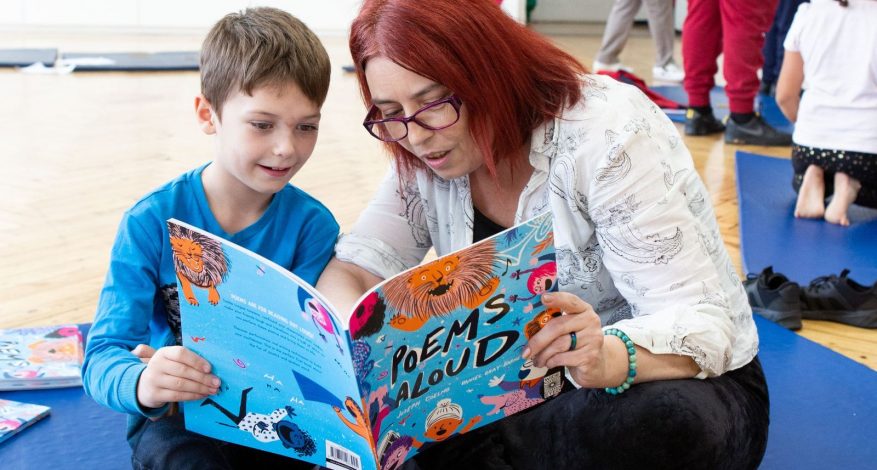 Donations
UK Reads
Our donation helps break illiteracy cycle and gives children a foundation for success.
UK Reads is the World Literacy Foundation's (WLF) response to the literacy crisis facing children in the UK. Ultimately, the charity aims to put reading in the heart of the home understanding the power of literacy and the impact it can have on life outcomes.
The Axis  Foundation was delighted to donate £3,330 to UK Reads' Manchester programme specifically helping provide free books to 500 children; 500 literacy resource packs to engage children and parents; two Story Box workshops for ten families plus Story Box resources including books, props and writing material; and their Pen Pals Project which connects children from classrooms across the UK and sub-Saharan Africa via World Literacy Foundation partner schools.
"On behalf of the team at UK Reads, I would like to thank Axis Foundation for their generous contribution to our programme.  The early years of a child's life can shape their future; the donation will inspire children and their caregivers to prioritise reading, giving them a foundation for success in their education and beyond.  We are incredibly grateful for Axis Foundation's willingness to champion our cause and for aiding us to continue to break the illiteracy cycle in Manchester's most disadvantaged families." – Naomi Nwagboso,Trust and Foundations Manager
More about UK Reads
Before COVID-19, 380,000 children did not own a single book, and 1 in 5 struggled to read or write.  The most recent survey suggested 413,000 UK children now do not own a book. Since launching in November 2020, UK Reads has supported over 37,000 children living in disadvantaged circumstances with free books, bespoke literacy resources, access to a global Pen Pal Project and exciting 'Story Box' workshops that engage the whole family.
There's more here