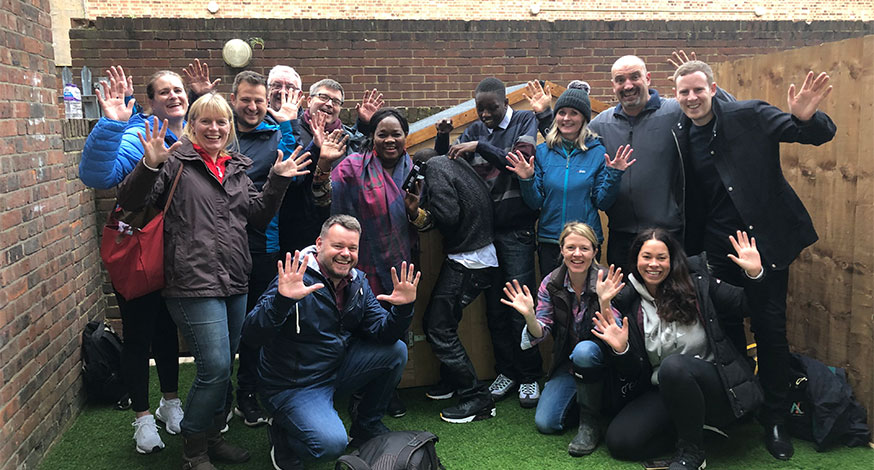 Care
WellChild's Helping Hands project
Making homes and gardens accessible for young people with exceptional health needs
Many children and young people live in homes which are not suitable for their needs. The Axis Foundation has donated £6,250 to WellChild, supporting children and young people with exceptional healthcare needs. Their Helping Hands project regularly enlists volunteers to create safe, stimulating gardens in the homes of sick children.
A donation like this will allow us to offer more help to families who really need it. We are very grateful to Axis for this kind donation to the WellChild Helping Hands programme."- Lorna Pedersen, Head of Wellchild
Our funding will give at least four more children accessible sensory areas to enjoy. A sensory garden can be a haven for children with complex needs because it's a place that allows them to develop. It is also a familiar environment, so children get the opportunity to actually enjoy playing outside.
More About Wellchild
Having children with complex conditions often makes going out as a family impossible. So Wellchild's projects are a lifeline for families who need an outdoor space to spend time in together. The project offers organisations a unique opportunity to have a direct impact on their local community. Through volunteering days companies can have fantastic team building experiences, while improving the lives of many people. WellChild has already worked on over 390 gardens UK wide and has over 90 successful London projects.
To find out more, visit www.wellchild.org.uk.