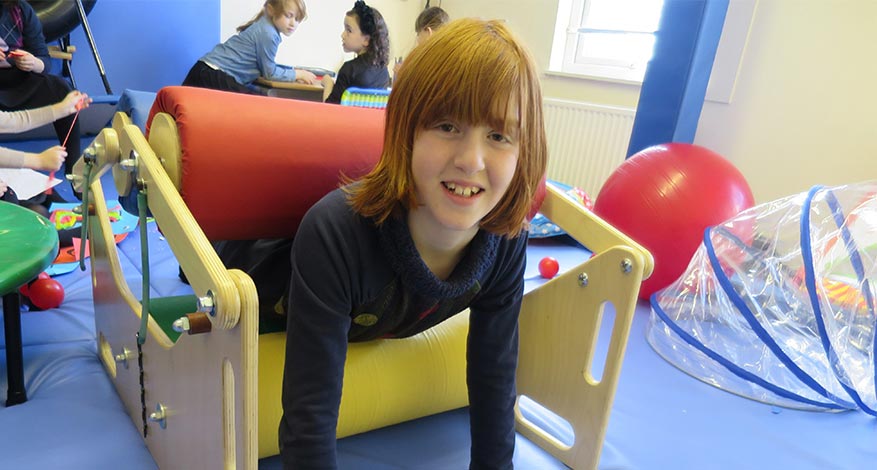 Disability
Blooming Blossoms
Helping disabled and disadvantaged children
The Axis Foundation's donation of £4,500 to Blooming Blossoms will contribute to providing specialist therapeutic equipment which will help disabled and disadvantaged children to lead independent lives.
The equipment Blooming Blossoms purchased includes a Frame (to be used in conjunction with sensory swings, platforms and bolsters); a Steamroller Deluxe; a Helicopter Swing and a Stargate Swing.
"The donation from the Axis Foundation will make a massive difference in the lives of disabled and disadvantaged children Without the support of Blooming Blossoms many of these children will fail in their education and social lives. On their behalf I say thank you!" – Kayla Lew, Funding Officer
More About Blooming Blossoms
Based in the London Borough of Hackney, Blooming Blossoms is a free learning centre supporting approximately 80 children on a regular basis and upwards of 160 children through the drop-in options and out-of-hours Sunday-funday sessions and holiday play schemes.
Happy Haven here is a state-of-the-art Therapy Centre which offers both conventional and holistic therapies (including Occupational Therapy, Speech & Language, Drama Therapy, Art Therapy, Music Therapy) so that children can hone and improve crucial life skills.
The children attending the learning centre are all from low-income homes and families: Blooming Blossoms offers their therapeutic services to all children referred to them, free of charge.