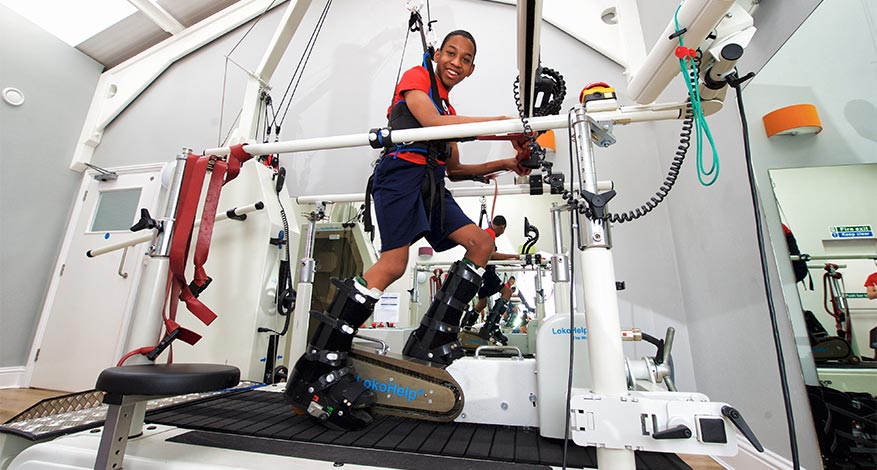 Disability
Freddie Farmer Foundation
Specialist gait trainer provides physiotherapy for disabled children
We've donated £7,500 to the Freddie Farmer Foundation, supporting their programme of providing physiotherapy for disabled children. Our contribution helped the charity to purchase a LokoHelp electromechanical gait trainer.
"The LokoHelp electromechanical gait trainer works with children in an upright position to enable them to walk in the correct walking pattern. "It builds up the leg muscles required for walking and encourages a more effective application of therapy in all phases of gait training.

"Ninety percent of our children already benefit from the LokoHelp electromechanical gait trainer which we have been able to purchase with your donation.

"It really makes a difference and has been invaluable to us. The £7,500 donation also completes our £55,000 campaign total. We are really, really happy – it has been hard but we have hit our target now. So a huge thank you from us to you" – Karen Smith, Charity Officer
More About Freddie Farmer Foundation
The children who attend the Freddie Farmer Foundation predominantly suffer from Cerebral Palsy like Freddie Farmer. The centre provides physiotherapy for disabled children aged between 3 and 16 years old. Although most children are from the local area in Bromley, some travel all the way from Scotland, Yorkshire and Malta to receive treatment.
See our video – find out how the Freddie Farmer spent our donation!