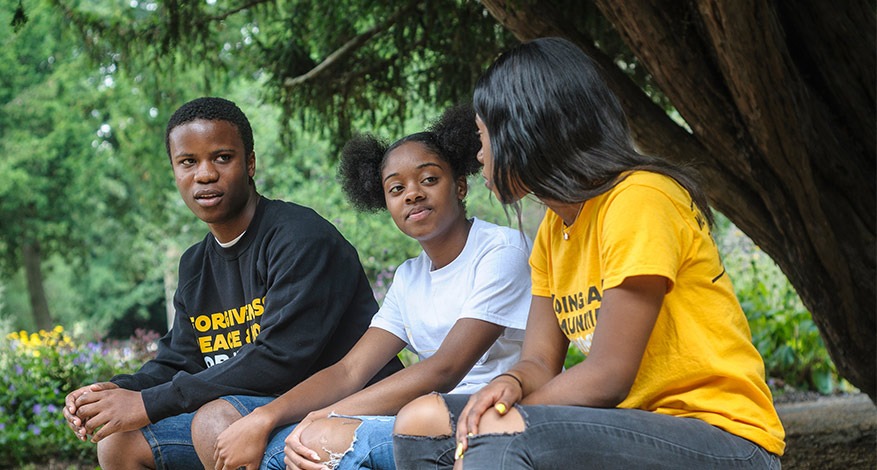 Community
For Jimmy
Creating safer spaces and communities
The Axis Foundation and For Jimmy have consolidated long and special relationship working together in memory of Jimmy Mizen. For Jimmy was founded by the family of Jimmy Mizen, a 16-year old Lewisham boy who was murdered here in 2008 by a fellow young person. Jimmy's parents, Barry and Margaret, are determined to create a living legacy of forgiveness, peace and hope, helping build safer spaces and communities for everyone – and especially for young people.
We are so grateful to the Axis Foundation for their support and generosity. I promised my son the day he died I would never stop working on his behalf, and I would never forget him. Of course we never have. The support of the Axis Foundation means For Jimmy can continue to work to build safer spaces and communities" – Margaret Mizen, mother of Jimmy
2018: Our millionth £ goes to to For Jimmy
In 2018, we shared a special moment together when the Foundation reached £1m in total donations: this landmark on our road of giving was passed when the Foundation donated £5,000 to For Jimmy.
"We look forward to a long partnership with the Axis Foundation and would like to congratulate – and thank – them all on reaching their £1 million in donations made to charities and causes like ours" – Barry Mizen, Jimmy's father.

 "We are delighted that our millionth pound is to be given to For Jimmy, a charity that is so close to our hearts and that has had such a positive influence" – Peter Varney, Chairman of the Axis Foundation Trustees

"I'm delighted to celebrate donating one million pounds to causes and charities like For Jimmy that really make a difference and have an impact in their communities" – Alan Curbishley, Patron of the Axis Foundation
Also in 2018: We fund Young Citizens
The Axis Foundation's donation in 2018 of £10,000 to For Jimmy developed their Young Citizens Programme. The YCP provides the opportunity for young people to identify, plan and deliver a community project which builds their capabilities and self-confidence as well as adding to their passion of making a positive contribution to society.
"We believe we all have the power to build the types of communities we want to live in. We are grateful to the Axis Foundation for their whole-hearted support. Our new Young Citizens Programme has been made possible by your generosity and will make a difference the lives of many young people" – Barry Mizen, father of Jimmy Mizen
2017: Safe Havens
In 2017 the Axis Foundation gave For Jimmy a donation of £5078 funding Safe Haven' stickers and For Jimmy t-shirts. Safe Havens (inspiring and equipping children and young people to build safer spaces and communities), Good Hope cafes and Talks for Change in schools are three Flagship Programme areas of focus at For Jimmy.
See our video celebrating our 10th anniversary in 2019 as Margaret Mizen explains how For Jimmy used our donation.