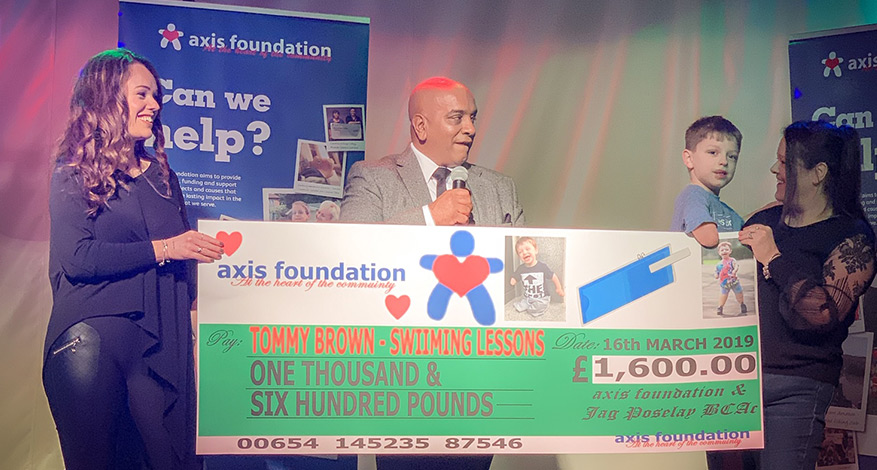 Donations
Support Tommy Brown Fund
Providing swimming lessons for little Tommy
In March 2012 Tommy Brown contracted the 'B strain' of meningococcal meningitis and septicaemia. The disease was so aggressive and extensive that he was given only a 5 per cent chance of survival. Despite this, he defied the odds and did survive; but his parents were given the devastating news that he was going have to lose all four of his limbs. In total, Tommy spent a total of three months in hospital undergoing surgery, including six weeks in the intensive care unit.
Julie Tuckley, Tommy's mum said: "It makes me cry to see Tommy alert and looking about, then looking at where his hands and legs used to be, as if he is wondering where they are. It was so painful to see him suffer and go through the operations – we're very lucky to still have our beautiful boy."
Seven years later, Tommy is now a courageous young boy who adapts remarkably well to everyday life and the challenges thrown at him. He loves swimming; and has swimming lessons at local swimming baths. When he is swimming Tommy says he feels free.
Our donation of £1,600 is funding Tommy's swimming lessons for a year.