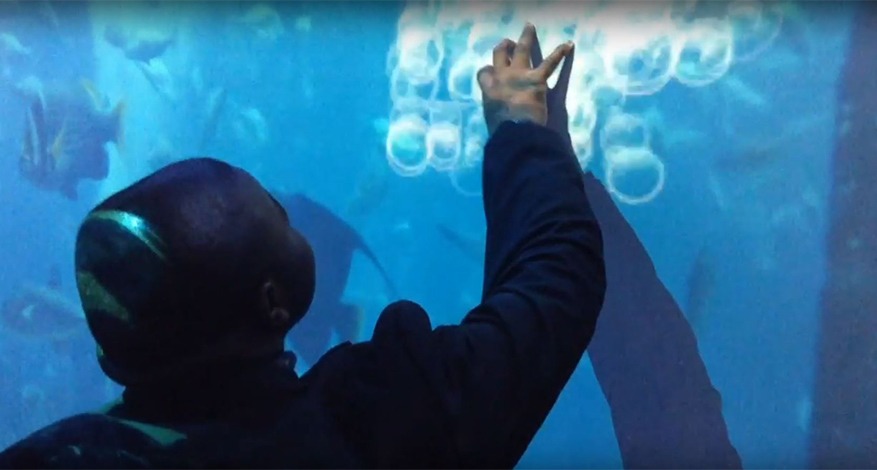 Donations
Mapledown School
Providing immersive sensory room for children with Special Educational Needs
The Axis Foundation granted £3,000 to Mapledown School, helping to fund a sensory room. This is an immersive environment that helps children to learn and captures their imaginations. It is highly interactive. Students touch imagery projected onto the walls which emits a response, like bubbles appearing in a virtual aquarium or stars in the night sky. The room also features an Eye Gaze station where students can play educational games with their eye movements, which are tracked using a detector.
Our donation paid for ceiling work that enabled projectors and an interactive music system to be installed and also purchased an APPlicator device that allows students who are unable to use their hands to interact with a tablet.
"We are grateful for the generous donation of the Axis Foundation which has provided more opportunities for our students to learn and explore through lessons and recreation" – Daniel Green, Mapledown School
More about Mapledown
Some of Mapledown School's pupils have sensory impairments, physical difficulties or challenging behaviour. Therefore, the school's resources include a multi-sensory room, a hydrotherapy pool, a soft play room and a fully equipped gym. This ensures that every child receives the support they need. Friends of Mapledown is a registered charity that helps to raise money for the school's specialist equipment, which is usually very expensive by nature. The charity is formed of a small group of teachers and parents that also contribute towards gifts for the children and extracurricular activities where they can.