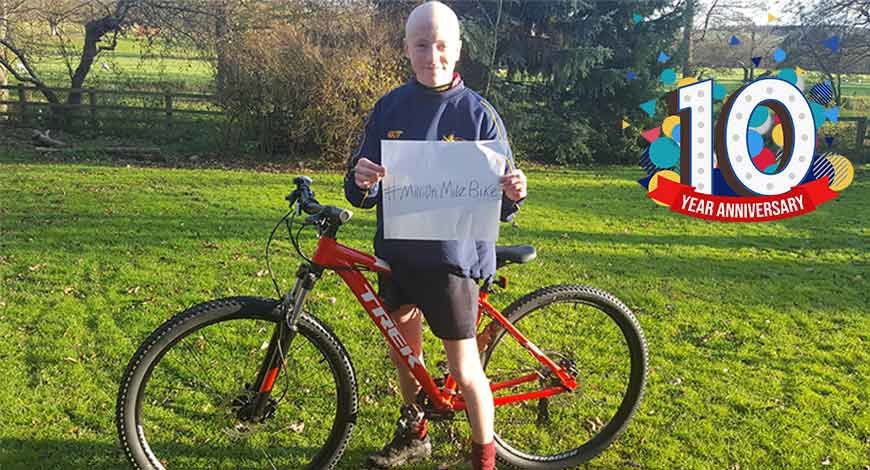 Care
Cyclists Fighting Cancer
Bikes and adapted trikes for children with cancer
The Axis Foundation donated to £5,000 to Cyclists Fighting Cancer (CFC), a charity which donates bikes and adapted trikes to children with cancer in order to support their work which improves lives and well being.
"The Axis Foundation's generous donation will allow us to purchase 10 bikes or 3 specialist trikes for those children who are successful in their application to Cyclists Fighting Cancer. Your donation will help us to change the lives of children and young people living with a cancer diagnosis… on behalf of the whole Cyclists Fighting Cancer team, thank you for the generous donation" – Alice Wragg, Fundraiser
More About CFC
We know that cycling is good exercise. And for children with cancer it is even more beneficial. Some children may be unable to ride a conventional bike as a result of treatment – they may have balance issues, numbness, fatigue or have had amputations or be wheelchair-bound. CFC makes required adaptions to bikes and trikes.
Fundraiser Alice Wragg explains: "Exercise is an effective way to improve both the mental and physical side effects of cancer and its treatment. Cycling in particular is a great way for children with cancer to enjoy exercise as it is low impact, sociable and a great escape from hospital visits and ongoing treatment."
CFC works closely with the 21 paediatric oncology units around the UK, as well as with other charities that work with childhood cancer (i.e. CLIC Sargent, Teenage Cancer Trust, The Rainbow Trust etc). Their specially trained Cancer Exercise Specialists regularly offer advice regarding physical fitness and on-bike and trike applications.
The charity has donated 5,000 bikes and adapted trikes to children with cancer since the charity's inception in 2005.