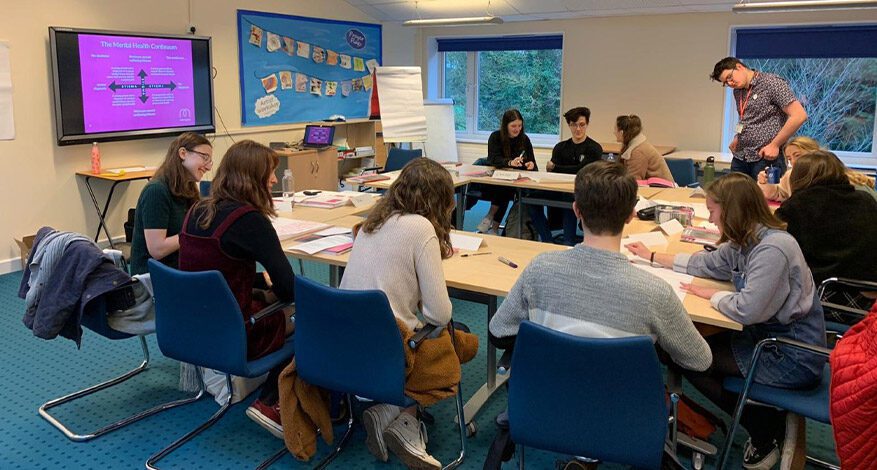 Community
Student Life
Foundation supports Mental Health Ambassador project
Student Life, based in Ipswich, supports the government's initiative to transform the way that mental health problems are dealt with in our society. They place an emphasis on early intervention for children and young people. The charity also aims to normalise speaking up about mental health and reducing stigma and media stereotypes.
The Axis Foundation's donation of £4,715 will fund one young person to be trained as a Mental Health First Aid England Instructor. They will deliver Youth Mental Health First Aid and other mental health awareness training courses to students to allow them to become Mental Health Ambassadors, creating a unique peer-to-peer support network.
Young people from school year 10+ will benefit from having access to at least one peer who will offer support and guidance through 1-2-1 discussion, through spotting early warning signs of mental health issues and signposting to additional, third party support.
"We are exceptionally proud of our Mental Health Ambassador project and the unique nature of the work that we carry out in education settings across 3 counties.  Part of the uniqueness is that our own young people – not long out of education themselves – are placed on accredited training through Mental Health First Aid England and having graduated, are training other young people in a very relevant and relatable way. This would not be possible without the support of organisations like the Axis Foundation: and our Trustees, our young team and I are so very grateful for this amazing support" – Richard Stewart, Chief Executive at Student Life
More about Student Life
Student Life works with young people in high schools, sixth forms, colleges and universities providing support and activities to develop their skills, capacities and capabilities, and supporting their mental health as they go through education into employment. This work is currently carried out in over 60 settings in Suffolk, Norfolk and Kent, with plans to extend into 2 additional counties from January 2021.
And there's more here