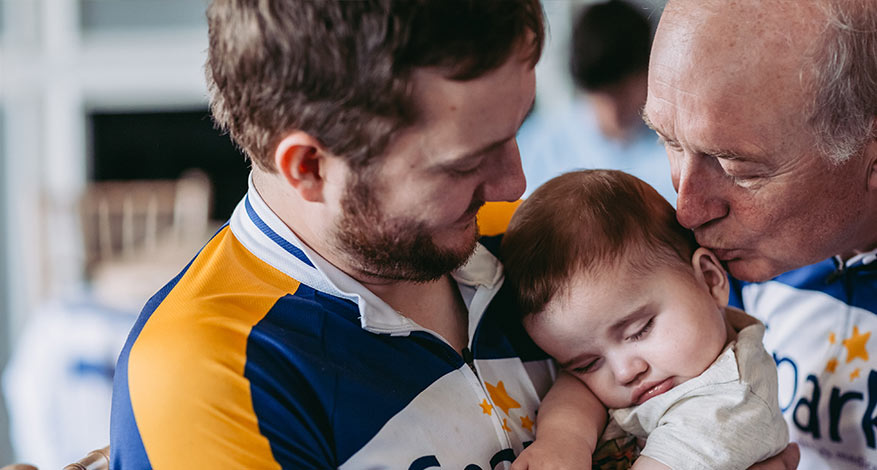 Care
Sparks
Pioneering children's medical research
The Axis Foundation donated a total of £75,000 to Sparks over two years to help them continue their pioneering children's medical research. Our donations were raised at the Axis Foundation Christmas Charity Ball, our Celebrity Golf Days and by assorted fundraising initiatives undertaken by Axis people.
"It's fantastic to have the ongoing support of the extremely generous Axis Foundation. This will make a big difference to the number of projects we're able to fund, and really help with our aim to give every child the best possible start in life" – Rob Booker, CEO

"Now more than ever there is real hope for children with complex and rare conditions and with your help we can fun even more pioneering child health research. On behalf of Sparks and everyone at GOSH Charity, thank you so much for your tremendous support" – Elvira Morrison, Head of Sparks
Why we chose Sparks
John Hayes, Trustee of the Axis Foundation, recognised the importance of Sparks' contributions to children's medical research. So he adopted Sparks as one of the Axis Foundation's charity partners alongside Demelza Hospice Care for Children in 2015.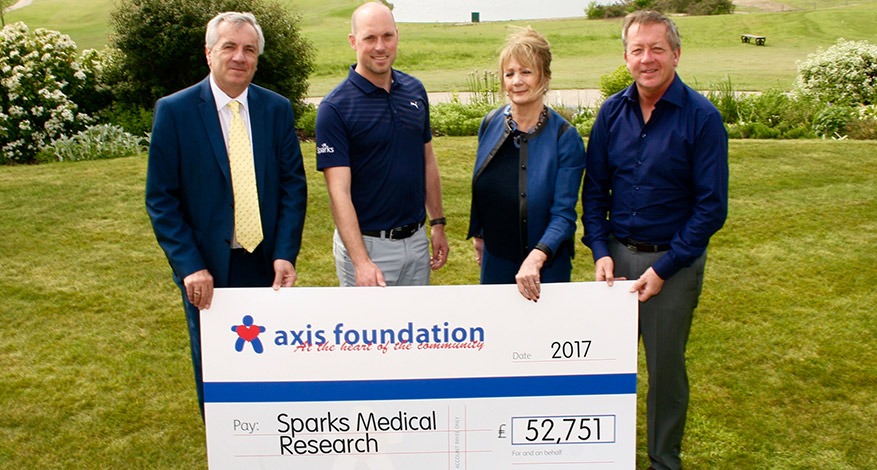 More about Sparks
Sparks was established in 1991 and has funded over 290 pioneering children's medical research projects in universities, hospitals and research institutions across both the UK and overseas including in these fields:
The 4,000 rare childhood diseases that are yet to have a cure
The 50,000 premature births that take place in England and Wales each year, currently the leading cause of the death of children under the age of five
1 in 30 children born in the UK every day which has a condition that will affect them for life
Sparks is now part of the Great Ormond Street Hospital charity family and supports clinicians and scientists conducting research into treatments and cures of medical conditions affecting children's health.