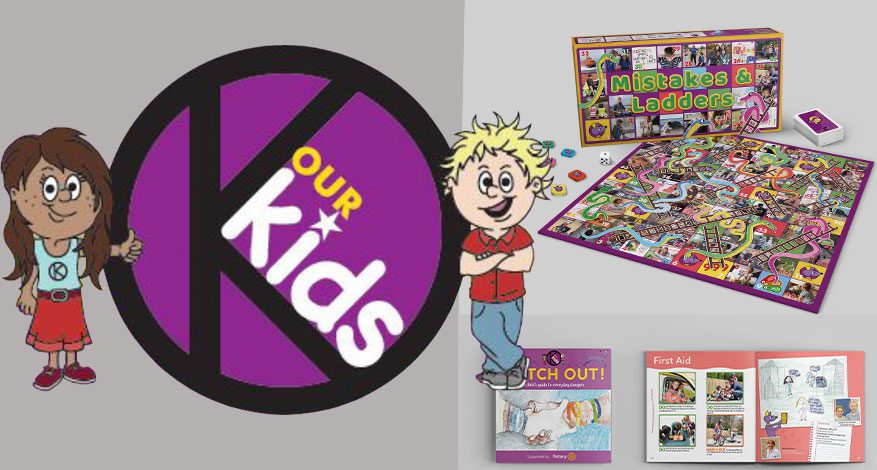 Care
OK Our Kids

Keeping children safe
Working with the police, OK Our Kids (OKOK) created Watch Out! and Mistakes and Ladders. The book and board game help young children deal confidently with the challenges of keeping safe at home, at school and in the community.
The Axis Foundation donated £1,000 to help fund printing costs. Our Trustees were impressed by the clear benefits to young children today and to future generations.
"Your wonderful donation has already been spent on producing more product. Rest assured, monies made from sales goes directly into buying more of our wonderful "Watch Out!" books and "Mistakes and Ladders" board games. We thank you from the bottom of our hearts. Your donation WILL make a HUGE difference to young people's lives" – Tony and Lynn Bartley, Founders
More about Watch Out!/Mistakes and Ladders
Aimed at keeping children safe, the book and board game teach children DOs and DON'Ts, the right way to behave and how to lead by example. Both encourage families and schools to discuss safety openly.
OKOK produced Watch Out! books and Mistakes and Ladders board games for Primary schools in Buckinghamshire, Oxfordshire, Berkshire and Devon and Cornwall. Buckinghamshire Council, Thames Valley Police and City of London Police have endorsed both products as have charities Barnardo's and the NSPCC.
Here's what the teachers say
"The Watch Out! books are excellent and cover many topical issues relevant to our children's learning and the primary curriculum. It is tricky to approach some of these topics. And the book serves as a great starting point at a level that is appropriate for primary aged children" – Cags Gilbert, Head Teacher, Constantine Primary School
"The Watch Out! kids books are a super resource" –  Jules Jenkin, Head Teacher, Mabe School
And there's more!
Find out more about OK Our Kids here