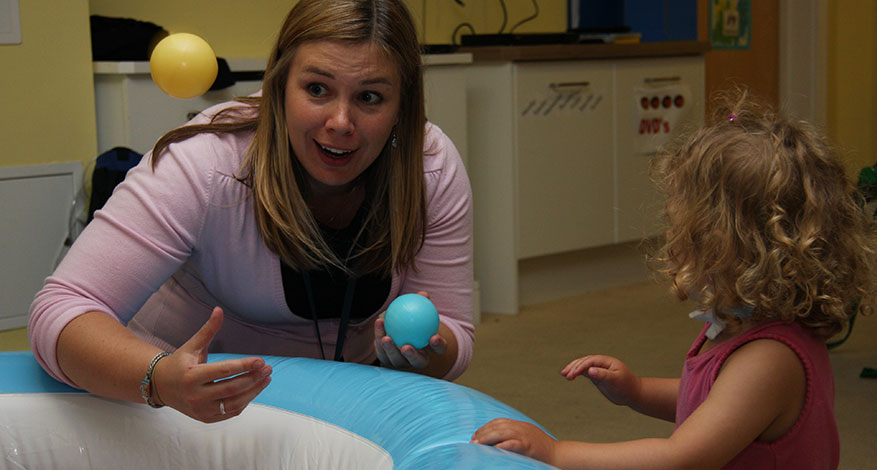 Demelza
Demelza 2012
Emily, a Community Nurse, offers respite care to Demelza's children in south London. Emily's services are funded by our latest donation.
Over seven years, our Foundation has contributed to Demelza's Adopt a Nurse Scheme, to refurbishing the Hospice's facilities (including a sorting warehouse) and to build a new hospice.
Specifically this year, the Axis Foundation's 2012 donation funds Community Nurse, Emily. Emily works in South London and provides respite care to local sick children and their families.
To date, donations from Axis and the Axis Foundation have funded eight specialist nurses at the Hospice, to provide the vital one-to-one care that children with life-limiting and life-threatening conditions need.
At the cheque presentation of the Axis Foundation's donation of £40,000 in 2012, Demelza and the families they care for sent a big thank you to Axis in the form of a Long Term Supporter Award recognising all the support, volunteering and fundraising contributed by the Foundation.
Presenting the Award Natalie Tegg, Demelza's Head of Partnerships said "This is a well-deserved award for the Axis Foundation for all their hard work and dedicated support for Demelza.

"Your help allows the charity to continue providing its invaluable care to over 800 children and their families across the South East.
"A huge thank you, from all the families and staff at Demelza, to everyone at Axis for their tireless efforts and enthusiasm in raising money for the charity."

Accepting the award on behalf of all the Axis people who made the Foundation's 2012 donation possible, Sandie Ryan, Axis Business Support Director, said "It is your compassion for the Demelza cause and hard work that has resulted in this sizeable donation that we know will make a real difference to these very special children."
The Axis Foundation's 2012 donation of £40,000 was added to the £21,000 donated via Just Giving that year, making our grand total £61,000.