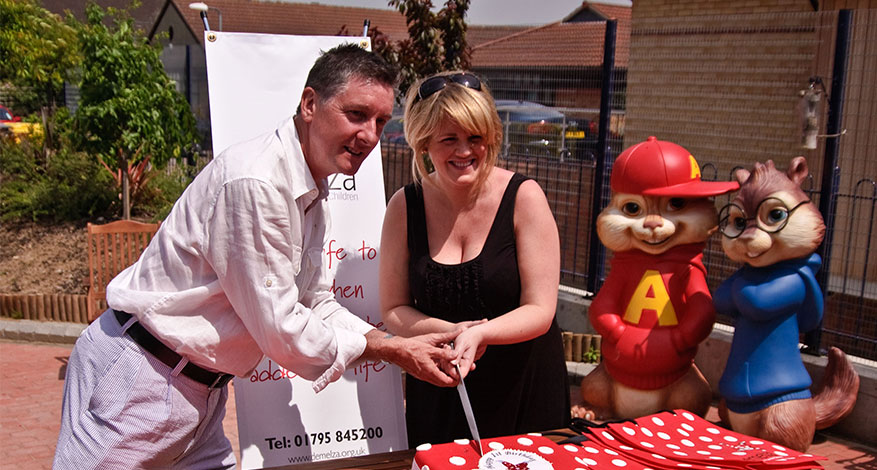 Demelza
Demelza 2010
The Axis Foundation builds upon our company's existing charity partnership with children's Hospice Demelza.
The Axis Foundation is just one year old and we have have appointed Peter Varney as Chairman to lead the Trustees. This year we have donated £6,000 to Demelza Children's Hospice, further strengthening the links with our charity partner. Our total donations to Demelza this year exceeded £35,000.
Throughout 2010 Axis, the coporate arm of the Axis Foudation, also supported Demelza's Bricks and Water appeal to improve the facilities at their Sittingbourne hospice. The £1.3m the hospice raised with our help created a Hydrotherapy Centre and two new bedrooms for teenage patients meanwhile refurbishing2 existing bedrooms. Axis CEO John Hayes was appointed and volunteered to be a member of the Appeal Board.
Prior to 2010, Axis had already contributed to building a new hospice in Eltham. Olympic champions and Demelza vice presidents Jayne Torvill and Robin Cousins opened the new premises in south east London in 2009 after a £5m fundraising campaign.
Celebrating the first anniversary of the Etham hospice in 2010, our people joined Demelza supporters, nurses, children and their families at the 'polka dot tea party'. In a short year, the new South East London hospice increased Demelza's provision of care and support so that for approximately 570 children 'life can be added to days, where days can not be added to life'.
The Axis Foundation is proud to be in charity partnership with Demelza.