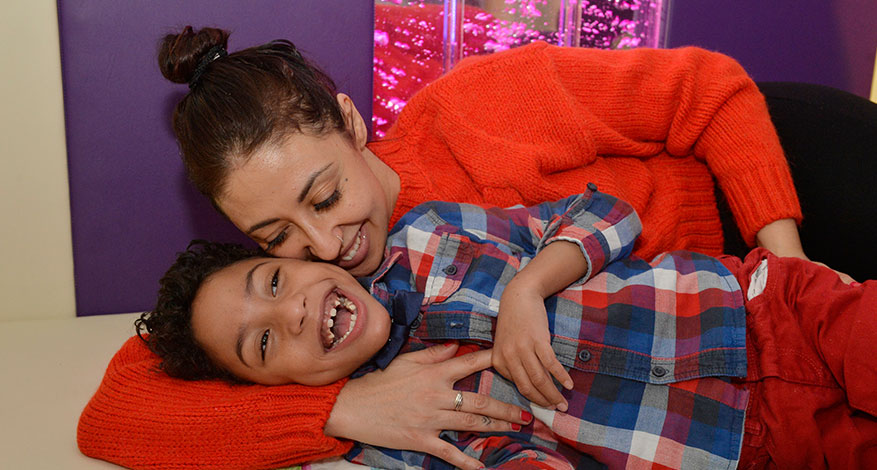 Demelza
Demelza 2014
Demelza's Adopt a Nurse programme
With a range of different events running throughout the year, it has been another fun year of fundraising for Axis people.
Axis people put in a lot of effort to the raise funds. From the cakes that are baked, the dotty outfit days, the races run all make a difference in raising money for Demelza. Thanks to their hard work and involvement we are now on target to achieving half a million pounds next year. An astounding amount of effort from everyone involved has been achieved to reach this milestone.
As our support continues, we are proud to say in 2014 alone we have raised a grand total of £50,000, meaning our total raised for Demelza is now approaching an incredible £450,000.
All the money we raise goes into Demelza's Adopt a Nurse programme, which sees a nurse being brought in full-time for one year to take care of the children and provide respite and support for their families. As well as visiting the children at the Hospice, the nurses also see their families at home to help with medication and physiotherapy as well as aid the parents in their time of need.
It is important to the Foundation that we continue to fund the Adopt a Nurse programme as more families are in need of someone to help ease their everyday schedule.
"I'm proud to work with such generous and committed people, who share Axis' giving culture and feel personally motivated to organise, take part in and give generously to fund raising activities," said John Hayes Axis CEO.

Natalie Tegg, Head of Partnerships at Demelza stated: "Axis has been outstanding in their support for Demelza over the years. All the staff have really got behind the charity and done all sorts of amazing things to raise money from running, to cutting their hair off, baking cakes, playing golf even dressing as a clown! They have raised an incredible £400K and we just want to say a huge thank you from everyone at Demelza."