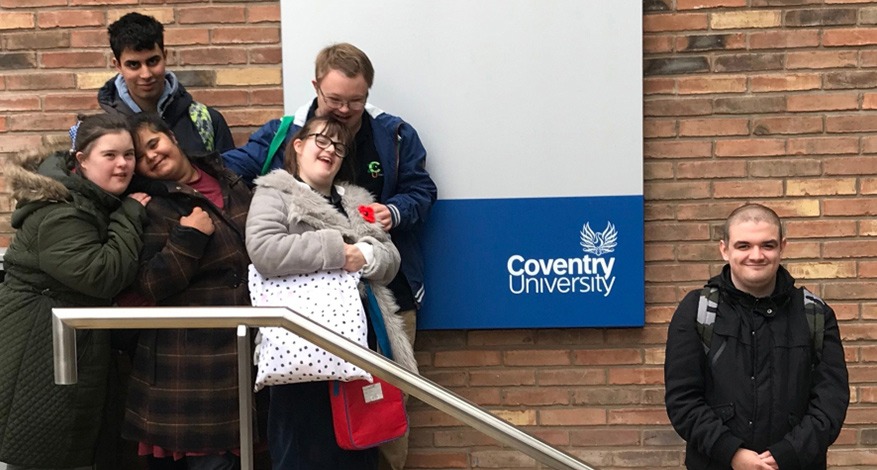 Disability
Communicate2U
Training provides improved communication for people with learning disabilities
By advising potential employers and care providers on how best to communicate with people with learning difficulties, Communicate2U helps people with learning disabilities who may face reduced educational and employment opportunities – ultimately, a pathway to poor mental health and poverty. A C2U Communications Expert is person with a learning disability or a vulnerable communicator, who is trained to teach others about communication.
The Axis Foundation's Donation of £2,000 will go towards purchasing vital equipment including laptops, cameras, a projector and a screen as well as a printer, USB sticks and a mobile phone. This will enable Communicate2U to provide more effective training and as a result, better communication for people with learning disabilities.
"We wanted to say a massive thank you for giving us money to buy equipment. It was great going shopping with so much money and we got the chance to choose what we wanted. With all the equipment, it means we are set up to prepare presentations, use the projector, and screen for use as a teaching aid. We can't wait to get started. Thank you so much"-  all the students and interns at Communicate 2U
More About Communicate2U
At Communicate 2U there are teams of Occupational Therapy (OT) staff and Communication Experts (a person with a learning disability or other vulnerable communicator, trained to teach others about communication). They have three clear aims:
To empower staff in health, social care, education and business with the skills and confidence to communicate with vulnerable people
To change the attitudes of employers towards employing a person with additional needs
To provide pathways for vulnerable people into paid employment
Communicate2U has recently audited written and non-verbal communication at Birmingham Children's Hospital and advised on designing a sensory-friendly mental health drop-in centre.