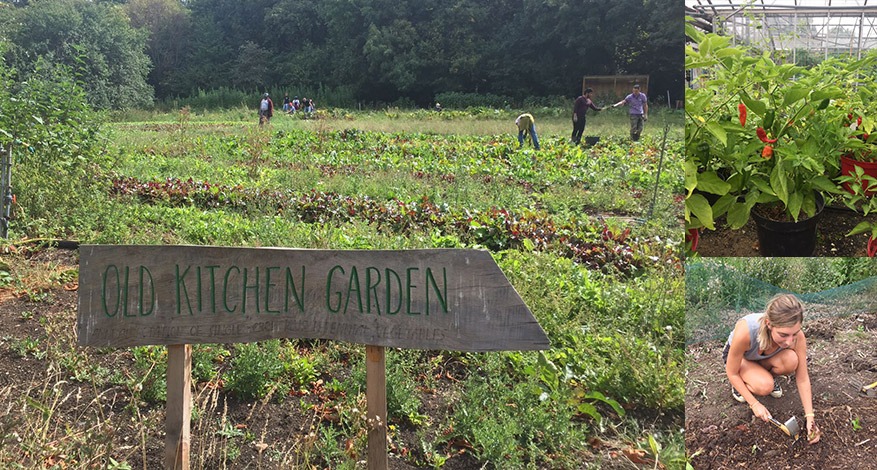 Community
Organiclea
Accessibility enhancements at community food project
For those with physical disabilities who attend Organiclea in Chingford, gardening is an invaluable physical intervention, developing strength, co-ordination, balance and motor skills.
The Axis Foundation's donation of £1,000 will increase the community food project's accessibility for those with disabilities – for example by improving wheelchair access and providing raised beds as accessible outdoor growing areas.
"We were so happy to receive funding from the Axis Foundation, allowing us to improve our facilities for those with special needs, particularly wheelchair users, making gardening more accessible for everyone. I have plans to involve our special needs students in the construction of the raised beds the Axis Foundation have funded, that the same group will then use to grow vegetables, salads and flowers in. Thanks Axis Foundation for helping us with our work!" – Joe Wensley SEN Young People's Co-ordinator
More About Organiclea
An important community resource, situated in the 12-acre site of Hawkwood Plant Nursery, Organiclea community food project welcomes people from a wide range of backgrounds, ages and abilities. Organiclea currently works with 16 students with special educational needs and regularly works with around 10-15 others with a physical difficulty or disability. Volunteers here benefit from their accredited training offering and Organiclea also works with schools and colleges – including SEN and PRU – housing estates and care homes on projects to do with food growing and the environment.