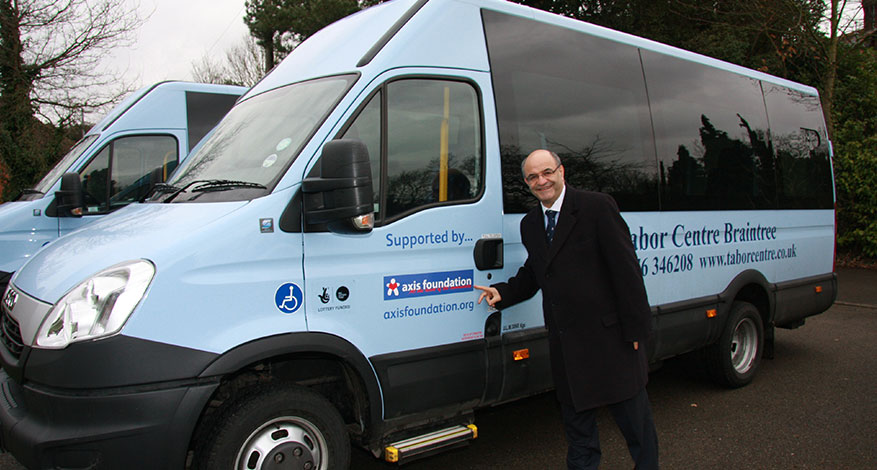 Disability
Tabor Centre
Wheelchair-accessible minibus for disabled adults
The Tabor Centre in Essex provides daytime care for over 80 severely disabled adults and respite for their full time family carers. The Axis Foundation's donation part-funded the purchase of a wheelchair accessible minibus, used to transport members comfortably and safely.
Anthea Cooper, Tabor's Centre Manager, explained in her funding application: "Accessible transport is key to our service, without it we cannot operate as our members disabilities mean they're unable to travel in conventional ways. The day trips this vehicle will facilitate are the only opportunity for many of our members to leave their home and meet other people."
"Your donation and this vehicle will enhance the lives of our severely disabled members" – Tabor Centre Manager, Anthea Cooper
More About The Tabor Centre
The Tabor Centre has been active for over twenty years, providing professional care and support to severely disabled adults, about 50% of whom have Multiple Sclerosis. The day centre provides educational classes, counselling, therapy and importantly a congenial and friendly atmosphere for people that visit.
Our ultimate aims are the rehabilitation of our members to enable them to participate and become part of their local community and for their carers to have a better quality of life.