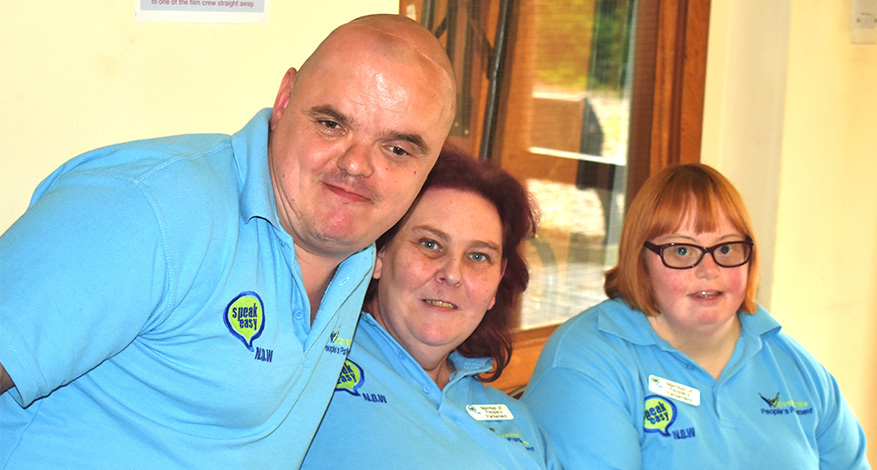 Donations
Speak Easy NOW
Self-advocacy charity makes video for people with learning disabilities
Speak Easy NOW is a self-advocacy charity run by people with learning disabilities. Two hundred members speak up about things that are important to them, representing the unheard voices of 2,000 people in Worcestershire.
In May 2019 some members with learning disabilities hosted an information day for people with learning disabilities and family carers to help them prepare for growing older and end of life. The day included advice on how to stay happy and healthy in older adulthood, information about wills, property and the law and signposting and practical tips. These are difficult topics and People with Learning Difficulties are often totally excluded from conversations pertaining to their life, and death.
The members of the self-advocacy charity used a donation from the Axis Foundation, alongside other fundraising, to commission some professional filmmakers to create a social media film about the event, about the members own experiences of loss, and the steps they have taken to plan ahead for their own future.
"The donation from Axis was very important to us because it helped us make the video. It is very important for people with learning disabilities to understand this information and to feel more secure about the future."
Pat Roberts, Member of People's Parliament

"The donation from Axis was vital to making our video. Donations like this make a world of difference to self-advocacy charity like ours, and allow us to put our members' ideas into action." Holly Yuille, People's Parliament Co-ordinator
The video will be used as a vital communication tool delivering important information on this topic. Speak Easy NOW hopes that it will inspire other families to have open and honest conversations around growing older and end of life.