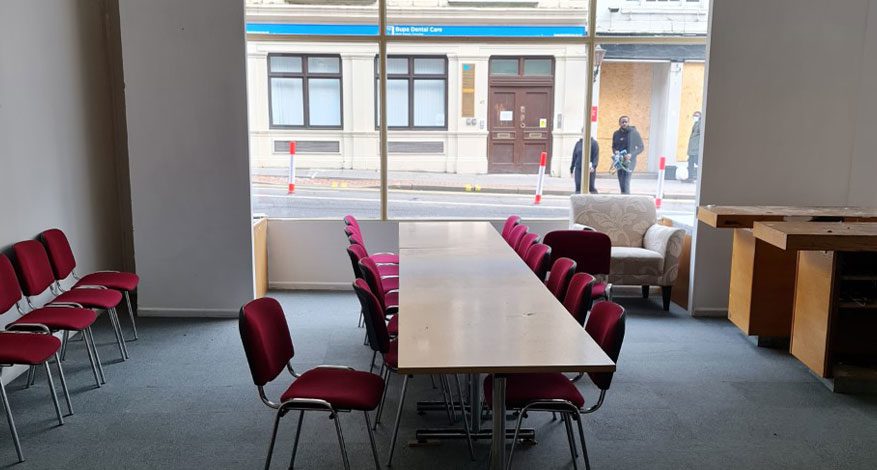 Community
Disability Croydon
Supporting vulnerable and isolated people in Croydon
Disability Croydon's new community hub tackles isolation and loneliness and their long-term, detrimental effects on mental and physical health. And the Axis Foundation donated £7,440 to Disability Croydon to help them build an accessible toilet and drop-in café here.
"That is really wonderful news. Please pass on the appreciation of Disability Croydon to the Axis Foundation. This grant will make a huge difference. We intend that this hub will become the 'go to place' for people who are vulnerable, lonely and isolated of all ages and backgrounds" – James Kelleher, CEO 
More about Axis in Croydon
The Axis Foundation's parent company, Axis Europe, has worked for Croydon Council for many years, keeping residents' homes safe and comfortable. In accordance with our Core Value 6 – A community we contribute to will welcome and value us – and in addition to our regular CI activities here, we are pleased to further support the Croydon community through our Foundation's donation to Disability Croydon. The Axis Foundation is proud to be at "the heart of the community".
More about the new hub
Disability Croydon's new hub will deliver peer support /interactive group sessions, social activities including dance, music drama, book clubs, theatre and cinema visits and rambling and craft clubs. The hub will provide access to laptops and advice sessions including on debt and finance management and welfare benefits.
And there will be a wellness fitness centre supplying free exercise sessions for people with mental health needs as well as a drop-in centre and a café with fully accessible toilets. The 4-storey building is on Croydon High Street.
More about Disability Croydon
Disability Croydon offers information, advice, advocacy and support to disabled people and their families, on issues which affect their daily lives. Services currently include telephone befriending, digital buddies and training for the private and public sector on Diversity, Equality and Disability Awareness.
Read more about Disability Croydon here