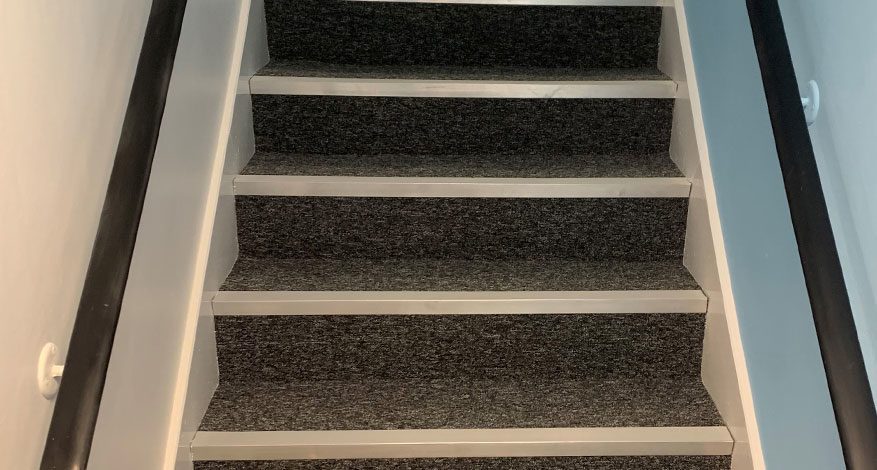 Community
St Luke's Community Hub
Helping vital community hub support those affected by poverty and homelessness
St Luke's is a community hub based in Kennington in south London. It is managed by the West London Mission (WLM). The centre helps people affected by poverty and homelessness.
Their carpet in the common areas and stairwell here was very old and no longer fit for purpose. So when WLM approached the Axis Foundation for support to get a new one, we were delighted to help.
During the prep to lay the carpet, the floor underneath was found to be crumbling and in need of repair. And so the Axis Foundation's donation of £2,243 repaired the floor and supplied and installed a new carpet for the benefit of service users and everyone who works at WLM St Luke's.
"The folks at St Luke's are absolutely thrilled beyond words to have a new carpet in the common area and stairwell.

"They are hugely grateful as no budget exists right now for such things. We badly needed it as it is a public space. It is now clean and welcoming, worthy of the staff and the service users – vulnerable folk in the local community.

"Hats off to Axis and the Axis Foundation. You and your team have made a huge difference" – Patrick O'Meara, Advisor to WLM
More about West London Mission and St Luke's
WLM has been helping people facing poverty and homelessness since 1887. The link between homelessness and financial insecurity is as clear today as it was in the 19th century. People whose rent is in arrears are vulnerable to eviction and subsequent homelessness.
So, WLM St Luke's aims to prevent homelessness by empowering people faced with financial and digital exclusion, low income and high levels of debt to feel confident, more in control of their finances and less isolated.
As they say: "Our focus is financial resilience and digital inclusion. We want our community to feel confident about managing their money and to gain the skills to get online."
Enjoying thriving partnerships with local organisations and networks, St Luke's offers computer and money management training as well as affordable desk space for local start-ups and affordable accommodation for low income workers.
There's more about WLM St Luke's here.