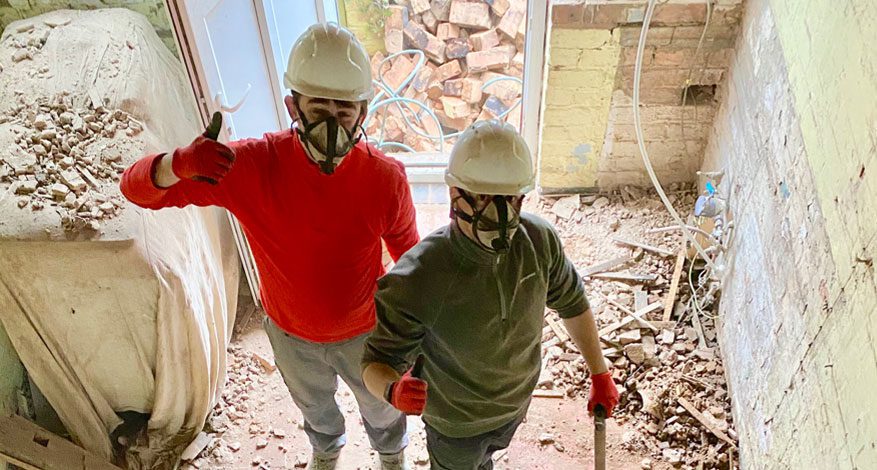 Community
Dads Lane Community Association
Donation refurbishes local centre helping to build community spirit
Dads Lane Community Association founded a vital community centre in Stirchley, Birmingham. And the Axis Foundation donated £5,000 to help refurbish the café/kitchen here. The café/kitchen will provide refreshments and community meals as well as space for knit and natter, parenting and mental health groups.
 "We are over the moon to receive this generous grant from the Axis Foundation. It will make a huge difference in the refurbishment of this important local community centre.

"This area has few local facilities, activities, or general spaces for the local community. It lacks the amenities that usually cultivate community spirit and unity. There are pockets of real deprivation, disadvantage and isolation here.  And so people lack opportunities to address their issues" –  Steve Squires, Chair of Trustees
More about the works
The plans at Dads Lane include creating a community garden with raised beds. There will be training spaces for employability and volunteering programmes as well as the café/kitchen. The centre will be fully accessible inside and out.
Axis in the Midlands
Our parent company Axis Europe works for many of the Midlands' major social housing landlords from our local offices in Oldbury. In accordance with our Core Value 6 – A community we contribute to will welcome and value us – and in addition to Axis' regular CI activities throughout the Midlands, the Foundation was very pleased to support Dads Lane Community Association. The Axis Foundation is proud to say we are 'at the heart of the community'.
You can read more about Dads Lane Community Association here