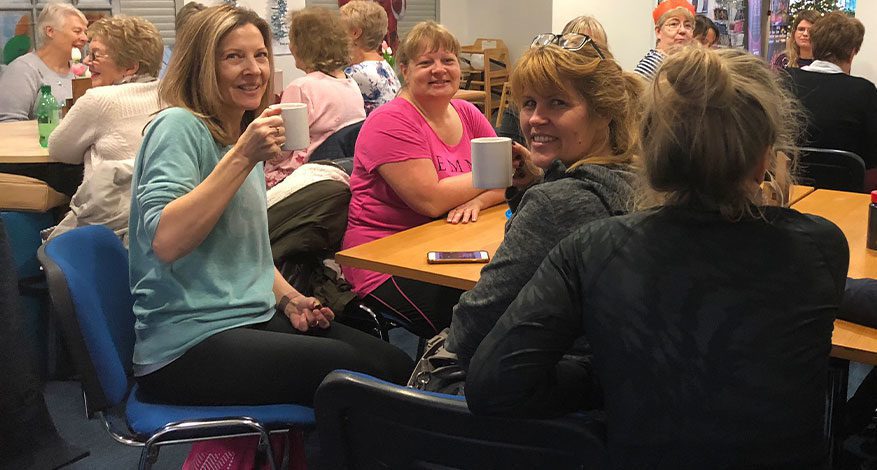 Community
Hutton Community Centre
Combating loneliness in Brentwood at Hutton Community Centre
Hutton Community Centre (HCC) is an important community hub in Brentwood, working to combat loneliness.
And to help Hutton Community Centre's overall kitchen refurbishment, the Axis Foundation donated £3,020. This bought a new commercial catering oven and extractor hood.
 "On behalf of the Hutton Community Centre I would like to thank the Axis Foundation for their donation and support towards the cafe's refurbishment. The oven and canopy you have kindly bought will make a huge difference to the services that we can now offer the local community and those visiting the area.

"All the feedback we have had during the COVID-19-enforced shutdown of the Centre from the people who would have normally used it has reinforced to us the importance of the HCC in combating loneliness and isolation in the local community" – Stella Miles, Cafe Supervisor
The refurbishment enables the low-cost café to offer a wider range of meals, provide hot meals during the school holidays for children who would normally have free school dinners and host a senior lunch club. The centre has extended the café opening hours too.
More about Axis in Brentford
Social housing landlord Brentwood Borough Council employs our parent company Axis Europe to keep 2,400 local homes safe and comfortable for residents. In accordance with our Core Value 6 – A community we contribute to will welcome and value us – and in addition to Axis' regular CI activities in Brentwood, the Foundation was very pleased to support HCC and to help them combat loneliness in the local community. The Axis Foundation is proud to say we are 'at the heart of the community'.
And here's more about HCC
Find out more more about HCC here