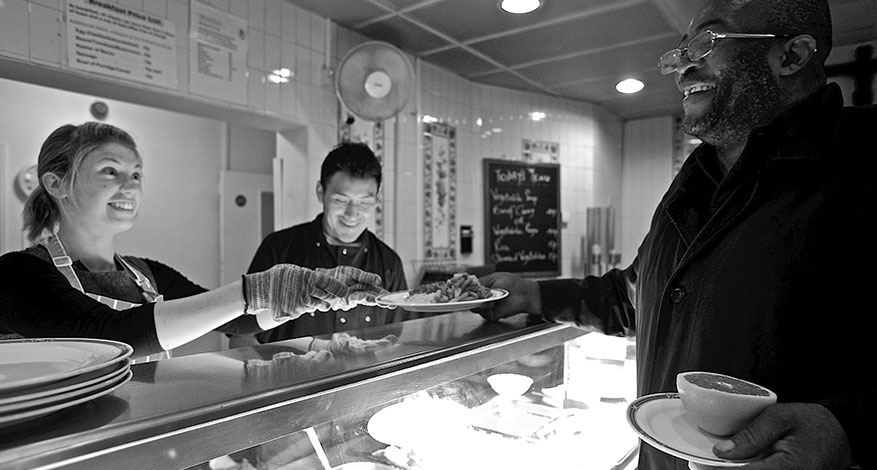 Community
The Passage
Help for the homeless in Westminster
The Passage is a day-care centre that operates for the homeless, providing food and shelter, as well as two hostels for vulnerable rough sleepers at night. The centre is used by up to 200 people a day for both men and women, offering basic care, advice, health care re- homing help, education, training and hostel accommodation.
Westminster has the highest concentration of homeless rough sleepers in the country. There is a pressing need to both provide care for them with basic services and to support them to rebuild their lives. The Passage strives to achieve this by helping them access benefits they may be entitled to and by offering educational support so that they can find accommodation and maybe a way of income.
The Axis Foundation has aided The Passage in continuing their support for people in the Westminster area by donating £5,000. This donation will look to furnish the bedrooms in their main hostel and help fund new bedding, towels, table lamps, clock radios and cleaning kits so residents have a clean atmosphere and a pleasant feel to the place.
Over the years a number of Axis people have used their 1 volunteering day a year to volunteer at the passage to help out the homeless in the areas we work.  We have also donated painting equipment with staff volunteering their time to refurbish rooms and several corridors at the Passage Homeless Shelter.
In one year it took £3.9m to run their 48 bed shelter, the day centre and provide support including; mental health care, alcohol and drug rehabilitation, shelter for older homeless people, education and training for employment.
Axis recognised the importance of the Passage's work and shares the centre's ethos of providing a hand up rather than a hand out, something Axis employs within the social housing communities in which they work.