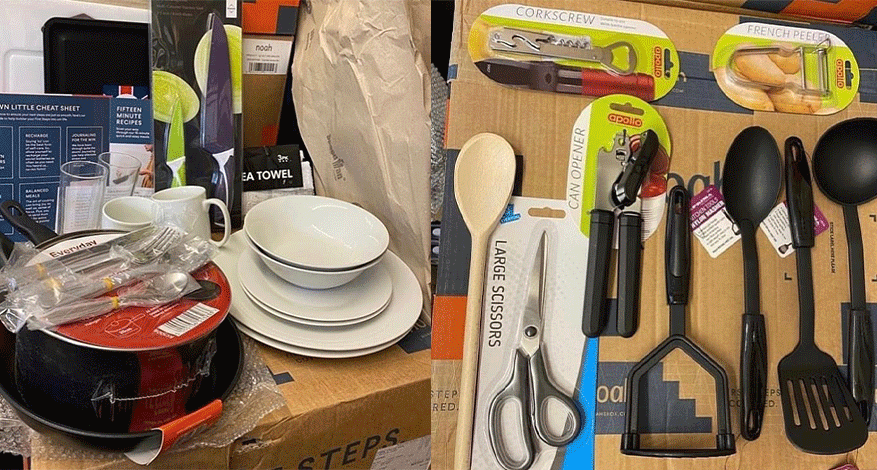 disadvantaged
Richmond Furniture Scheme
Helping refugees in Richmond
Richmond Furniture Scheme supplies newly-housed refugees and disadvantaged people with essential items.
The Axis Foundation donated £5,625 towards Richmond Furniture Scheme's Kitchen Starter Kit Programme which provides vital basic items so that families can cook and eat (often accommodation comes unfurnished). As Richmond has been declared a 'Sanctuary' for refugees, with an additional influx of refugees from Afghanistan and Ukraine, the need to help these families start their new lives is even greater.
"This fabulous donation will help disadvantaged people from all sorts of backgrounds including the homeless, people with mental ill health, refugees, people affected by domestic breakdown and violence. This is practical help that goes straight  to people who need it. Thank you '' – CEO Simon Westgarth
The 35-piece set our donation provides contains kitchen essentials for a family of two, plus a toaster, kettle, and iron and (sometimes) a microwave which greatly helps them keep energy costs down.
More about Richmond Furniture Scheme
Richmond Furniture Scheme is based in Twickenham and serves both London Boroughs of Richmond Upon Thames and Wandsworth. In the year 2021 to 2022 they helped 329 local households in need; supported 55 volunteers who worked within the scheme; cleaned, refurbished and recycled 94 tonnes of furniture which was then delivered to those in need and the local community.
They work closely with the local authorities, local charities, churches and schools who are also their main sources of referrals and of information concerning what is needed and what services are required in the disadvantaged segment of the community.
There's more here