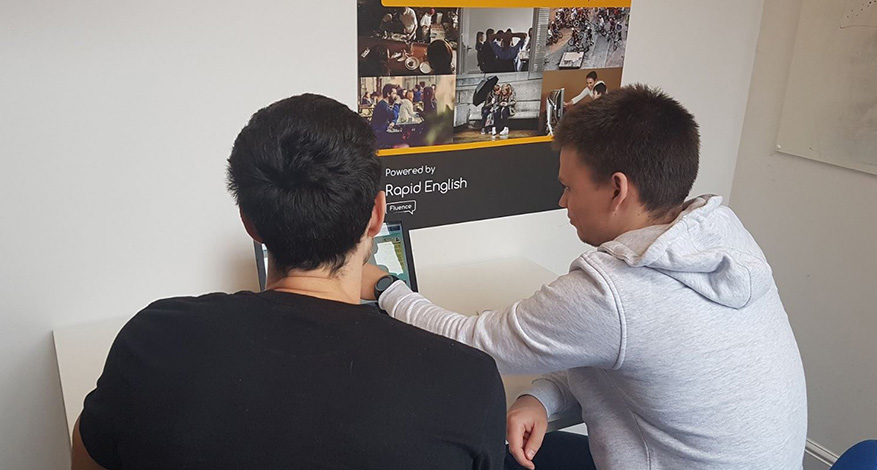 Donations
Fluence Foundation
Literacy skills lead to education and employment
Fluence Foundation helps vulnerable adults and young people, including the homeless and ex-offenders, improve communication skills leading to education and employment.
The Axis Foundation's donation of £2,400 will purchase the licence for the Communicate software to help 30 more people gain literacy and communication skills so they can receive formal education and gain employment.
"On behalf of the Fluence Foundation, I would like to thank Axis Foundation for their kind donation to our project. With your help we will be able to help the homeless clients of Birmingham Crisis by diagnosing any literacy difficulties they might have and provide practical support to overcome these difficulties. Doing so will ensure they have the skills needed to access the other services Crisis provide and stand a better chance of being able to improve their situation" – Paul Bruton, Project Co-Ordinator
More About Fluence Foundation
Those without basic communication (reading, writing, talking) skills become vulnerable, dependent and isolated, finding it hard to connect with others, to engage with society. They are often unable to access employment, training or education to improve their lot. West Midlands-based Fluence runs support sessions using a catch-up, one-to-one intervention called Communicate. They report a significant beneficial impact on the confidence and literacy/communication skills of the people they help in a very short time.
Communicate diagnoses areas of weakness, then focuses on teaching high-frequency language and key grammar rules. Its learning structure uses repetition and achievable successes to ensure the learner grows in confidence and masters the language. Training in speaking clearly and making eye contact, answering a phone or being interviewed is also given – all are examples of communication that, when mastered, lead ultimately to independence.
The Fluence Foundation has successfully run three projects: two helped ex-offenders towards employment; the third gave unemployed adults the literacy skills to access training and employment.