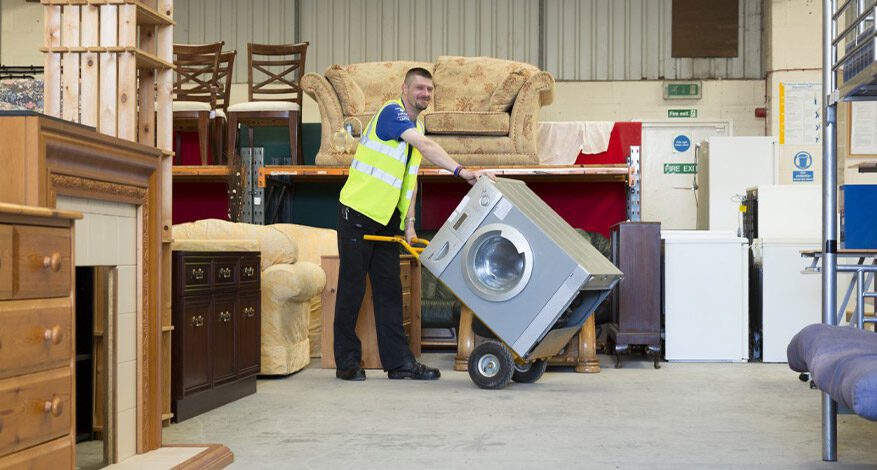 Community
Kennett Furniture Refurbiz
Aid for Families in Crisis
We might take them for granted, but white goods such as cookers, washing machines, and fridges are vital to families in crisis, where abuse and relationship breakdown may be factors, where a single parent is often caring for troubled children. White goods help such families live hygienically and eat healthy, home-cooked food. 
The Axis Foundation's donation of £2,000 will contribute to Kennett Furniture Refurbiz's (KFR) Families in Crisis Project Fund whereby KFR will supply and install – free of charge to qualifying families  – essential large white goods which have been refurbished at their premises in Devizes.
KFR estimates that their Families in Crisis project will help 450+ people per/annum.
"Our charity would like to offer our sincere thanks to the Axis Foundation for the amazing donation towards our Families in Crisis project. Since reopening on the 1st of June, following the easing of  COVID-19 restrictions, our Crisis fund has provided 59 items of white goods to struggling families and individuals free of charge. According to the "Reuse Network's impact calculator", the cost of buying these items new, would have totalled nearly £9,000 and in doing so we have generated a 1718kg saving in C02 by refurbishing these items. We not only help families to survive, we also help the planet!"– Daniel Thompson, Operation Manager
More about KFR
Kennett Furniture Refurbiz (KFR) visits over 3,000 homes each year collecting and refurbishing furniture and white goods for re-sale to households with limited income in Wiltshire.
Environment protection 
Each year KFR also prevents over 150 tonnes of items of pre-owned furniture and white goods being sent to landfill by refurbishing them and finding them new homes.
Training and employment 
KFR also offers a wide range of volunteering opportunities and trains volunteers to become accredited white goods repair technicians, meaningful qualifications for employment.
There's more about them here