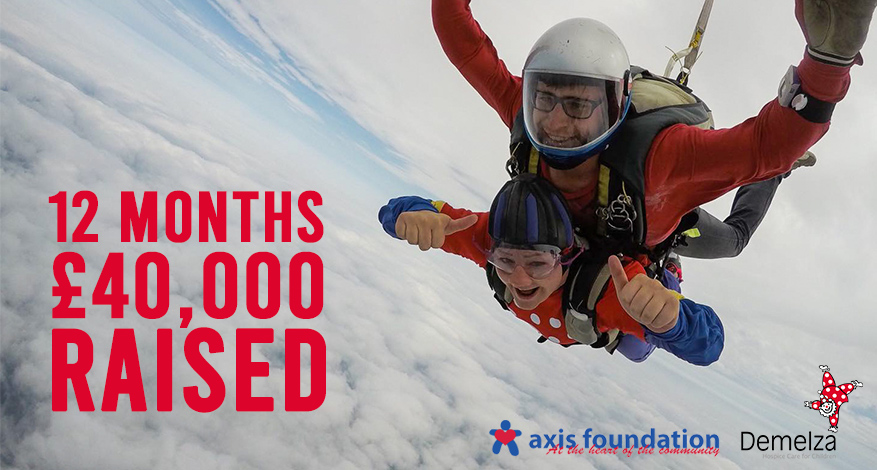 News
In our Element – 12 Months of Fun Fundraising
Axis people are in our element – snow, ice, water, air, mud – when we are fundraising. Swimming, boxing, flying, running, climbing, walking, dancing, eating (even not eating) – there's no stopping us!
In the last twelve months (2018/9) we raised nearly £40,000 for Demelza Children's Hospice and of course our very own Axis Foundation. You'll have seen us in our office-based Axis Bake Offs and Charity Dress Down Fridays. Plus you may have spotted some of us:
In the Water
Laura Tuck's Swimming Challenge raised £565
In the Air
Sadie Hack's Skydive raised £768
In the Ring
Rebecca Lock's Kickboxing Tournament raised £110
On Terra Firma
22 Axis Tough Mudders got down and dirty and raised £4,500; 20 of our lovely RLOs took a more sedate walk in the park, raising £1,300. Nicola Williams' South Coast Challenge raised £1,300; Nayim Rahman's City Runs contributed £447 and our brave runners who completed The Big Half Marathon put £4,000 into the collection tin.
And on Terra not so firm!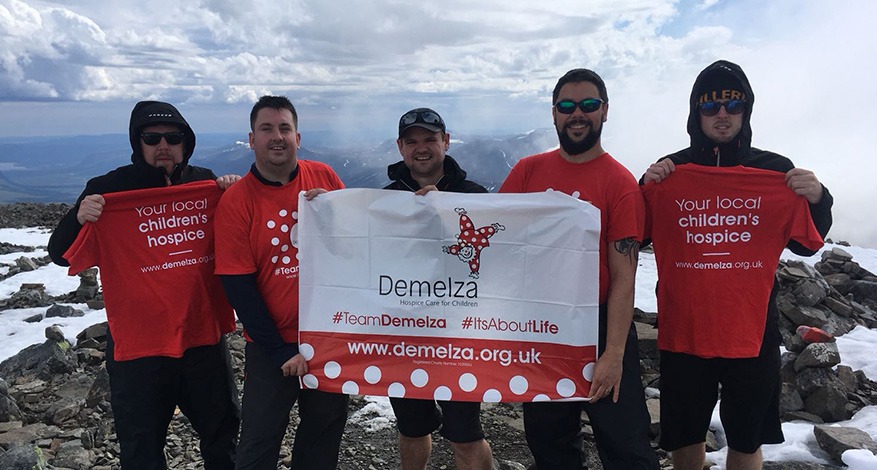 Ain't no mountain high enough! Our brave chilly challengers, Axis Arctic Challenge Team completed a four-day 100km trek up Mt Kebnekaise, the highest mountain in Sweden and raised £10,000. Their hearts were greatly warmed by enthusiastic peer support at the Arctic Challenge Quiz Night (£1,700) and Race Night (£1,200). Their courage scooped them Demelza's Bespoke Fundraising Event of the Year Award.
On the Dance Floor
Our Axis Disco raised funds to the tune of £2,000.
And finally…
On – and off – a Diet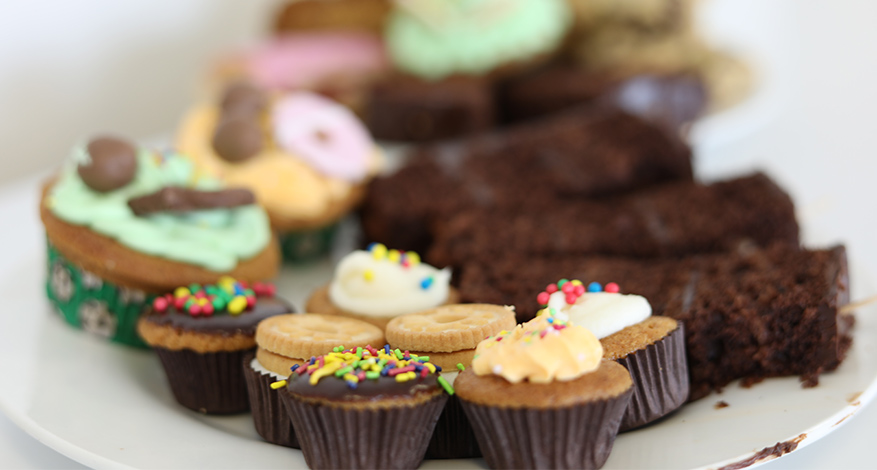 Afternoon Tea Week and Sarah Cooper's Cake sale put £400 worth of icing on the cake; Michelle Wilson's Biggest Loser Competition gained an impressive £78. And the seven brave chocoholics who gave up chocolate during Dechox for Demelza added a sweet £745 to the melting pot.
But that's not all!
Our annual Axis Foundation Charity Ball and Axis Foundation Celebrity Golf Day both took place again this year, adding even more to the fundraising pot for great causes.