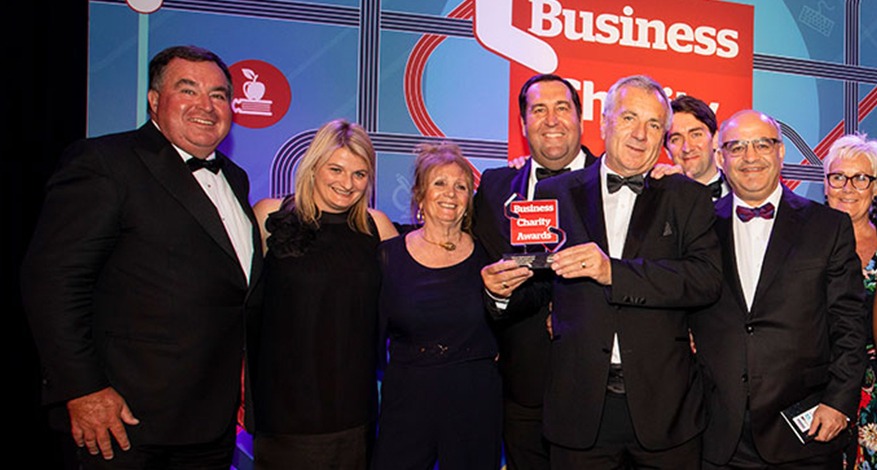 News
Axis Foundation wins Charity Award
We've Won!!
The Axis Foundation won the Corporate Foundation Category in the highly prestigious Business Charity Awards, sponsored by Third Sector.
The Business Charity Awards were presented at a glitzy black-tie dinner in London's Marriott Grosvenor Square and recognise the outstanding support given to charities by UK businesses.
The Axis Foundation competed and won in the Corporate Foundation category against larger companies like Credit Suisse and Price Waterhouse Cooper, who are also doing fantastic work through their Foundations.
What our Trustees Said:
"Winning the Corporate Foundation category in the Business Charity Awards is not only a nod to the value of our charity's activity and purpose, but a lovely way to show recognition to everyone who has helped us along the way" – Axis Foundation Chairman Peter Varney
"I am so happy and proud. Not just about this Award but everything the Foundation has achieved and how many people have supported us raising money and helped to identify the great causes we fund" – Axis CEO and Foundation Trustee John Hayes
What the Judges Said:
"The passion behind this foundation really shines through…Good employee involvement – both in terms of fundraising and in involvement with supported charities. There's a good mix of funding – from corporate donations, to events, to staff fundraising."
"The £1m donated figure is worth celebrating and a good way to demonstrate the impact of the Foundation… Axis are rightly proud of what they have achieved. The support of local causes fits well with the company's purpose. It was good to see the corporate donation broken out versus events and staff fundraising. It feels like they are on a very positive journey."
What Our Friends Said:
"Well-deserved recognition!" Shooting Star Chase
"Your success is measured by the thousands you have helped" Imber Metz
"Congratulations to all… well deserved" Maypole Project
"Many congratulations to you all… we are proud to work with you" Demelza
We've got a lot to celebrate!
We had two reasons to celebrate in 2018. We won at the Business Charity Awards whilst we were in the midst of celebrating a major milestone: donating over £1m to 110 small, local and impactful causes. And in 2019, we followed up with even more joy as we marked our 10th birthday, our Decade of Donations.
What a lot to celebrate!