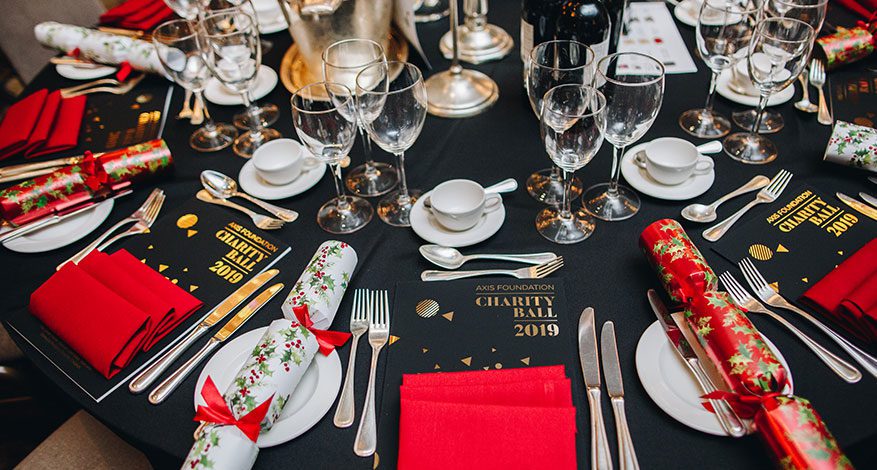 Charity Ball
Record-breaking Axis Foundation Charity Ball 2019
As the culmination to our 10th birthday year of celebrations, our 14th charity ball raised a record-breaking £150,000. This brings the total sums raised by all Axis' charity balls to £850,000.
In 2019 the Foundation celebrated a Decade of Donations. It has granted over £1.4m to 200+ small, local and impactful causes. As Peter Varney, Chairman of the Trustees of the Axis Foundation said on the night of the ball:
None of us involved could ever have imagined how much the Axis Foundation would develop into the charity it is today and we are immensely proud of the work it now does. So thank you again to all of you who are here tonight for your support and your donations.  And, here's to the next ten years of giving!
The money raised on the night was donated to our long-term charity partner Demelza Hospice for Children as well as our guest charity of the night, The Oliver Fisher Trust. Both these charities are devoted to helping babies, children and their families at times of unbearable sadness and when precious, short lives are drawing to an end.
The Foundation sees this record-breaking charity ball as a remarkable and fitting close to our 10th birthday year and thanks all our generous guests and supporters for helping us help our chosen charities.