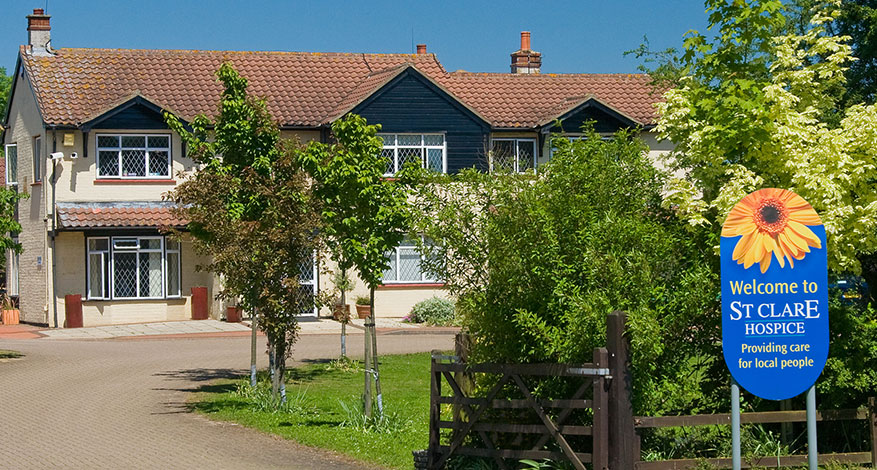 Care
St Clare Hospice
Helping Hospice patients with pain relief
The Axis Foundation has donated £3,405 to St Clare Hospice in Essex to purchase two McKinley T34 Syringe Drivers. These important specialist pieces of clinical equipment provide Hospice patients with pain relief at home. And, with greater control over their own pain management, patients requires less intervention from a nurse so they can lead more independent lives.
St Clare's Director of Patient Care, Louise Cameron, explains how they work: "The Syringe Driver is a small battery-powered pump that delivers medication from a syringe through a soft plastic tube placed under the skin. These small pumps provide continuous prescribed doses of medication to alleviate symptoms such as pain and nausea, sickness and fitting. Syringe drivers also ensure that patients do not have to undergo repeated painful injections or take medicine when they have trouble swallowing."
Louise added her thanks: "Syringe drivers are crucial for our patient care services. We are grateful to the Axis Foundation for enabling the Hospice to buy these vital pieces of clinical equipment."
More About St Clare Hospice
St Clare Hospice provides specialist care for people living with life-limiting illnesses in the west Essex and east Hertfordshire border area. The charity cares for patients and their families, providing physical, social, psychological and spiritual support. St Clare Hospice's annual running costs total £2.8m, 70 per cent of which comes from voluntary income.