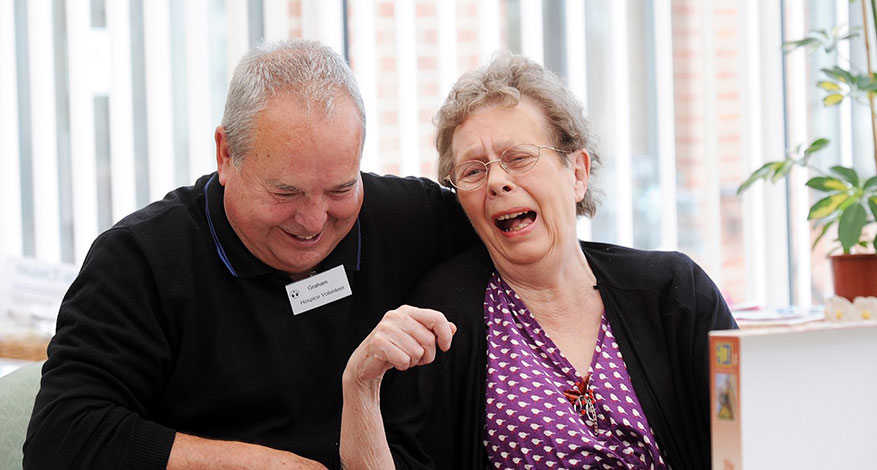 Care
Mary Stevens Hospice
Specialist chairs enhance palliative care
The Mary Stevens Hospice delivers high quality palliative care, symptom control and therapy to people living with life limiting illnesses in the Stourbridge area. Last year the hospice provided 66,624 hours of direct care for patients on the In-Patient unit with around 18 patients attending the Day Therapies Clinic per day.
Palliative care often be a painful experience with patients experiencing, anxiety, breathlessness, discomfort and mobility issues as a result of their illness. Each of these issues has a direct and dramatic impact on the self-esteem and emotional wellbeing of a patient and it is therefore important that they are assisted in their daily life.
To help provide some added comfort and independence the hospice used our £4,000 donation to purchase 8 riser-recliner chairs. The chairs will benefit the patients as simple activities such as sitting and standing can be extremely challenging and painful for them. The chairs allow the patients to adjust the position of their seat without the need for assistance, whilst alleviating the pressure and stress on joints and muscles.
The chairs will also reduce the demand and physical strain on the nursing staff by providing the patients with ability to readjust their position themselves.
"Funding like this enables to continue giving the care that we do. The chairs will be a great help to our patients at the hospice as they will give them comfort and relieve pain. What you've enabled us to do is enhance the level of care that we're able to provide" Alex Winstanley from Mary Stevens Hospice