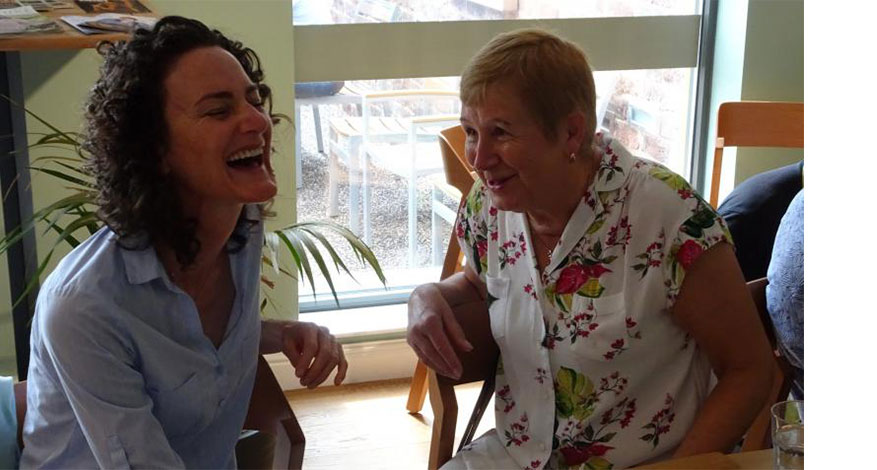 Care
Omega
Support for End-of-Life Charity
Omega, the National Association for End of Life Care, is a multi-award winning charity which helps families and clients who are to coming to terms with terminal illness. Their motto is: "Caring is everyone's business."
In 2018, the Axis Foundation donated £2,000 to Omega's peer support groups including Chatterbox Befrienders.
"The clients we help are often socially isolated and benefit enormously from peer support. Omega groups are a gateway to other sources of help and information offered by Omega and our delivery partners," explains Tom Memery, Development Director.
Chatterbox Update
In FY 2021/22, the Chatterbox programme worked with over 369 clients and helped and signposted an additional 71 potential clients to other services and specialist agencies.
Thanking the Foundation Tom said: "With your valuable support we have been able to raise the profile of the Chatterbox programme and target clients who need us most. We have further developed relationships with a growing number of referrers. We now work with over 180 individual referrers and referring agencies (40% from within NHS primary care)."
New Award 2022
In 2022, The Axis Foundation made a second award to Omega, this time to support their army of vital volunteers – over 335 of them!
Omega delivers inductions and monthly support groups to their volunteers via video link. The grant of £5,000 will upgrade their IT and help Omega support their volunteers – and recruit and retain more.
They will also use the grant to make some minor changes to install additional electrical sockets and a upgrade the lighting as well as buy more office furniture.
'We value the relationship we have with The Axis Foundation. We have found Axis to be a discerning and very supportive grant making trust who take a particular interest in the good causes that they support. With their help, we can now upgrade our ageing ICT equipment and buy much-needed office furniture. This will help us support our volunteers and the vulnerable clients we serve,' said Tom.
More About Omega, the National Association for End of Life Care, here