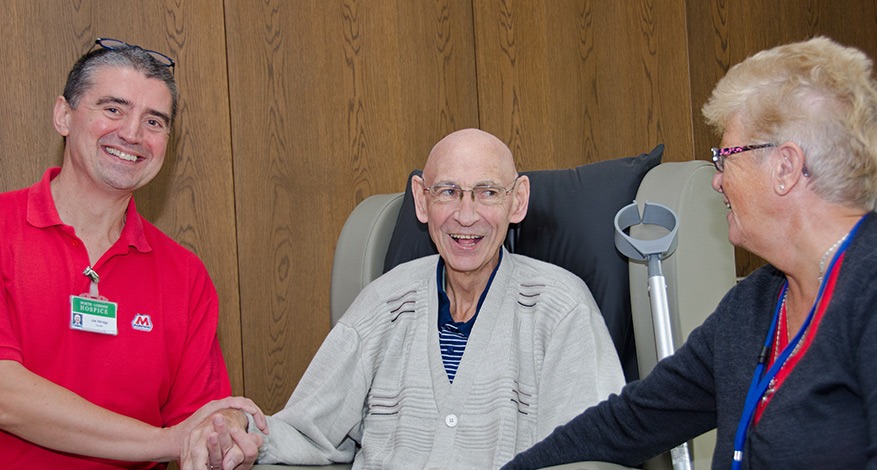 Care
North London Hospice
Specialist equipment increases comfort for terminally ill
The North London Hospice is a registered charity that has been caring for local people since 1984. They assist with the specialist needs of those with life-limiting illnesses; providing physical, emotional and spiritual care to patients and families, friends and carers. The hospice already looks after approximately 1,400 terminally-ill patients and their families each year.
Thanks to £4,800 from the Axis Foundation, patients at the North London Hospice will benefit from new specialist furniture designed to provide comfort through supportive postural and pressure care.
Our donation has purchased a pneumatic 'HydroTilt' recliner chair that will be available to hundreds of inpatients throughout the year. The specialist equipment protects vulnerable areas of the body from pressure damage and encourages healthy sitting positions, whilst Reflexion foam and Water-cell technology ensures comfort. These chairs will make sure that patients receive the finest standard of care possible.
"An important aspect of hospice care is the individual's physical comfort. Proper seating plays a vital role in alleviating pain, but these seating requirements are often complex; trying to balance issues of comfort, pressure management, posture control and independence is not always easy" – Isla Stevenson, North London Hospice